Two GEGENMA four-link door landlines were shipped smoothly
A few days ago, two GENMA door landlines built by Runbang Heavy Machinery for Zhongtian Iron and Steel Group (Nantong) Co., Ltd. were successfully shipped.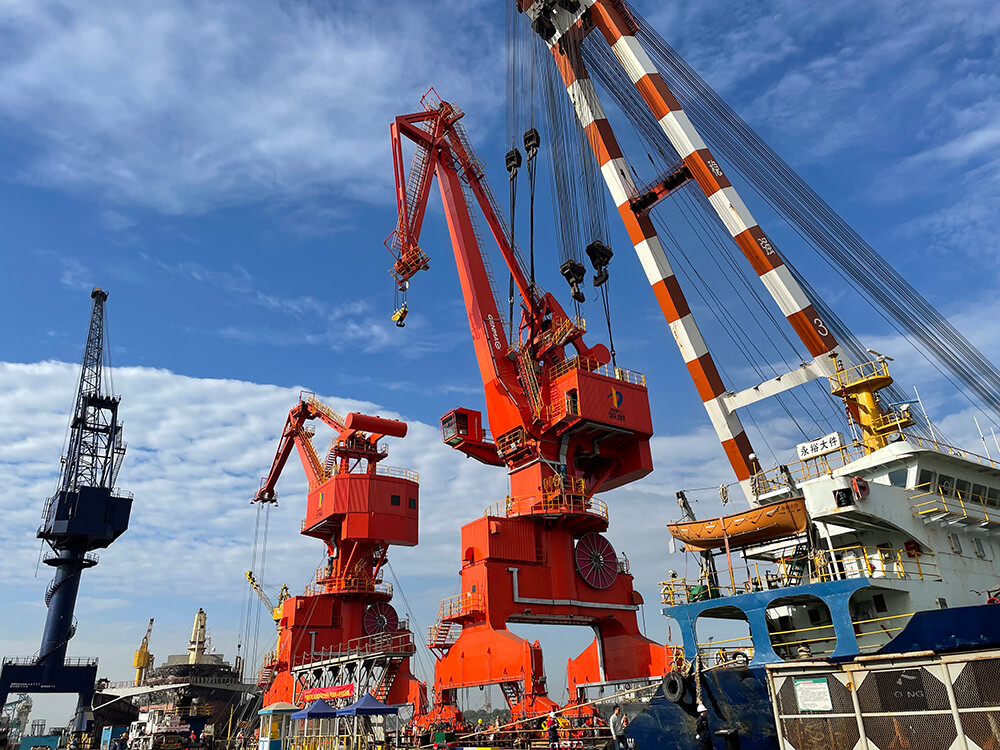 The two GENMA portal machines shipped this time all adopt a four-link combined boom structure and are equipped with a grab grab device. The whole machine has the advantages of light weight, high efficiency, and low energy consumption. GENMA door base machine adopts full frequency conversion control technology and automatic position recognition function, which can monitor the grab position of the grab in real time and adapt to different materials through automatic grab control technology, improve the working efficiency of the whole machine, and create the greatest economic benefits for customers.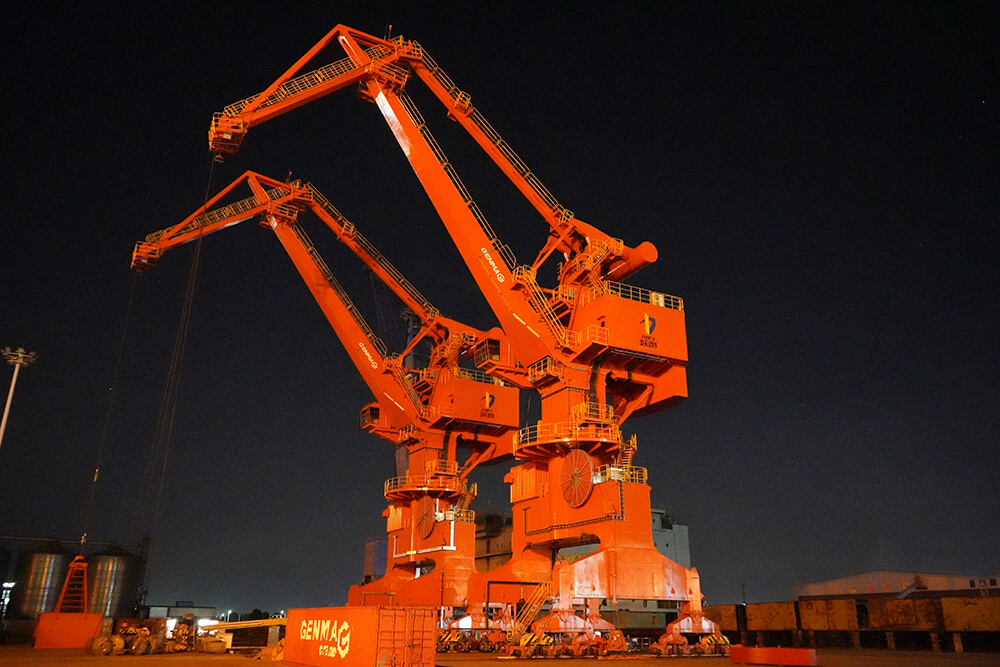 GENMA is a professional material handling solution brand created by Nantong Runbang Heavy Machinery Co., Ltd. So far, GENMA has accumulated a wealth of customer cases and industry experience, and the delivered door base machine products have been praised many times. In the future, GENMA will, as always, strictly control product quality and service, take the customer as the center, and continue to create value for customers.