Since its inception, Genma has received honors and recognition from clients, industry associations, governments, and other institutions. Among these, there are both the recognition of the Genma brand, the recognition of the Genma products, the recognition of the Genma services, and the recognition of Genma's technology and manufacturing capabilities.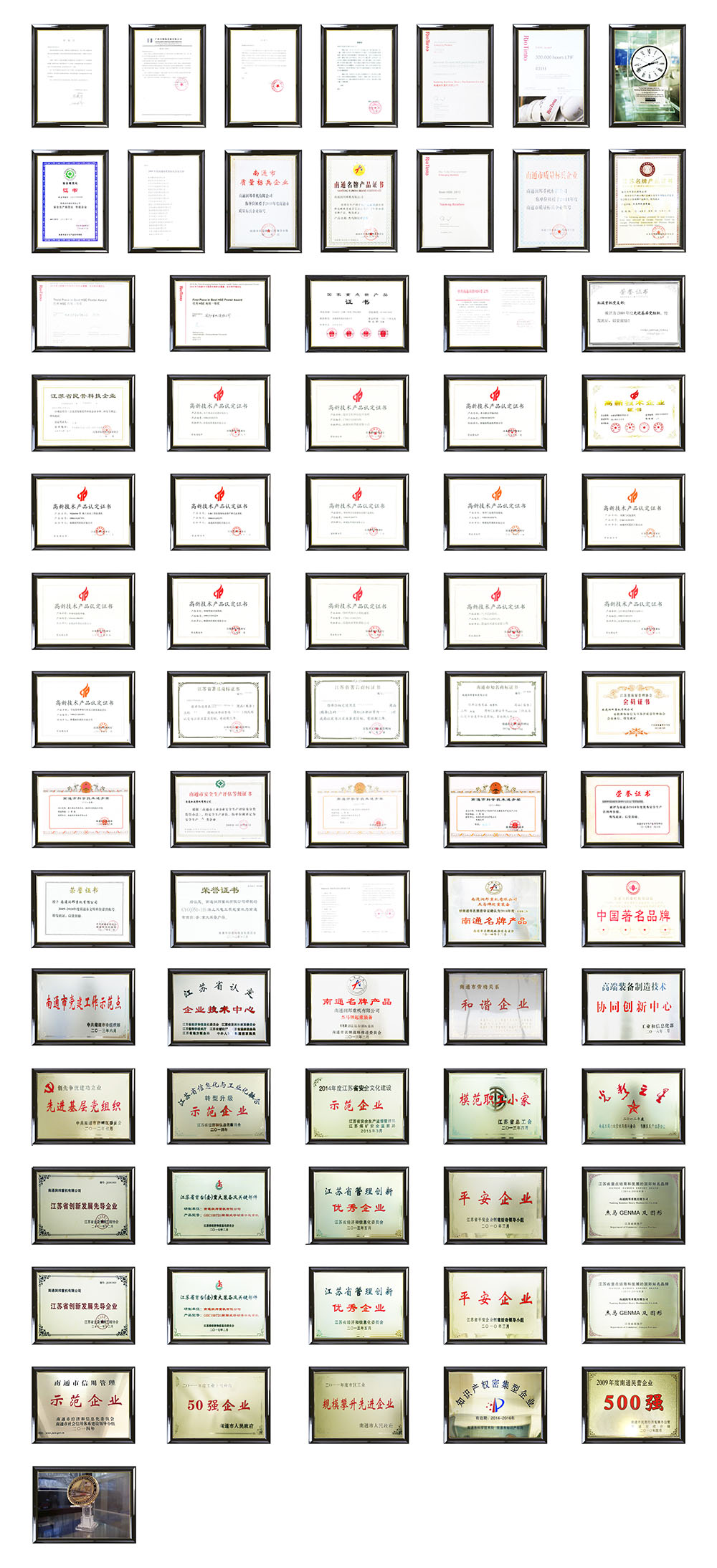 Honors from Customer

Genma supplies material handling solutions to customers in a variety of industries, including port, shipbuilding, oceaneering, energy, and manufacturing. Genma's solutions and services have received praise from a number of customers and received letters of commendation from all walks of life.
Honors from Government

Since the establishment of the Genma brand, many of the products was in the lead. And Genma is the first Asian brand who develop and manufacture mobile harbor crane. The "Genma" brand was recognized as "China Famous Brand". The offshore wind power engineering crane of Genma obtained the national key new product certificate, and the Genma R&D center won the honor of high-end equipment technology collaborative innovation center. Similar honors are too numerous to mention...
Honors from Association

Because of its excellent performance and premium quality, Genma has also been widely recognized by various associations and received honorary certificates accordingly.