Runbang Heavy Machinery Successfully Delivered A GENMA 32-ton New Grabbing Machine
On October 13, a GENMA 32-ton crawler full hydraulic grabber (hereinafter referred to as GENMA 32-ton grabber) independently developed and manufactured by Runbang Heavy Machinery was delivered to the customer. After the equipment is delivered, it will play a role in the recycling of local renewable resources and contribute to the construction of a resource-saving and environment-friendly society.
The 32-ton GENMA grabber delivered this time is equipped with a front plum blossom grab, which can efficiently grab, unload, accumulate, and transport all kinds of scrap metal, steel, industrial waste, construction waste, biofuels, coal and other materials. The steel track chassis is selected at the bottom of the equipment, which has strong driving force and off-road ability, and can easily cope with the challenges of complex working environments and different terrains.

In terms of core function, GENMA 32-ton grabber adopts advanced variable frequency speed-regulating motor and intelligent electric energy optimization configuration technology. Compared with ordinary electric grabber, it can save about 20% of electric energy, and it has very obvious use. Cost advantage.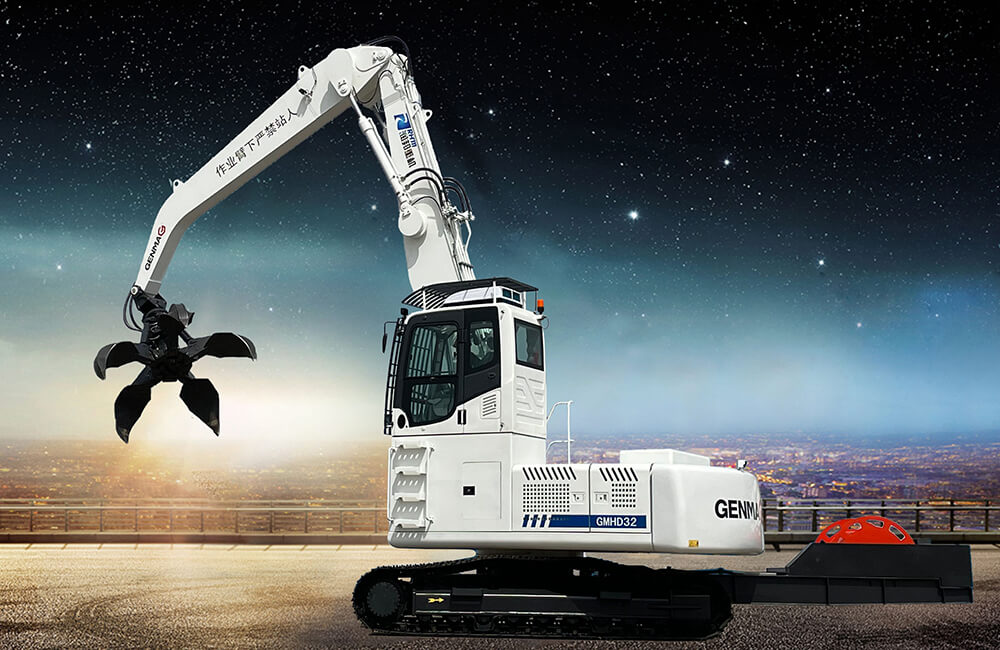 The GMHD32 full hydraulic electric grabber is a specialized and personalized dispersing machine that combines the characteristics of scrap steel, metallurgy and other industries. Material shipment solutions.

The successful delivery of GENMA 32-ton grabber equipment has further improved the company's layout in the field of renewable resource recovery, and also promoted the diversified development of the GENMA brand bulk material handling equipment business.