RHM delivers a GENMA brand heliostat cleaning equipment
Recently, a GENMA brand heliostat cleaning equipment independently developed and manufactured by RHM(Nantong Rainbow Heavy Machineries Co., Ltd.) has been delivered. This cleaning equipment customized for Zhejiang Supcon Solar Technology Co., Ltd. is mainly used for the daily cleaning of heliostats in Qinghai Delingha 50MW Tower CSP(Concentrating Solar Power) plant.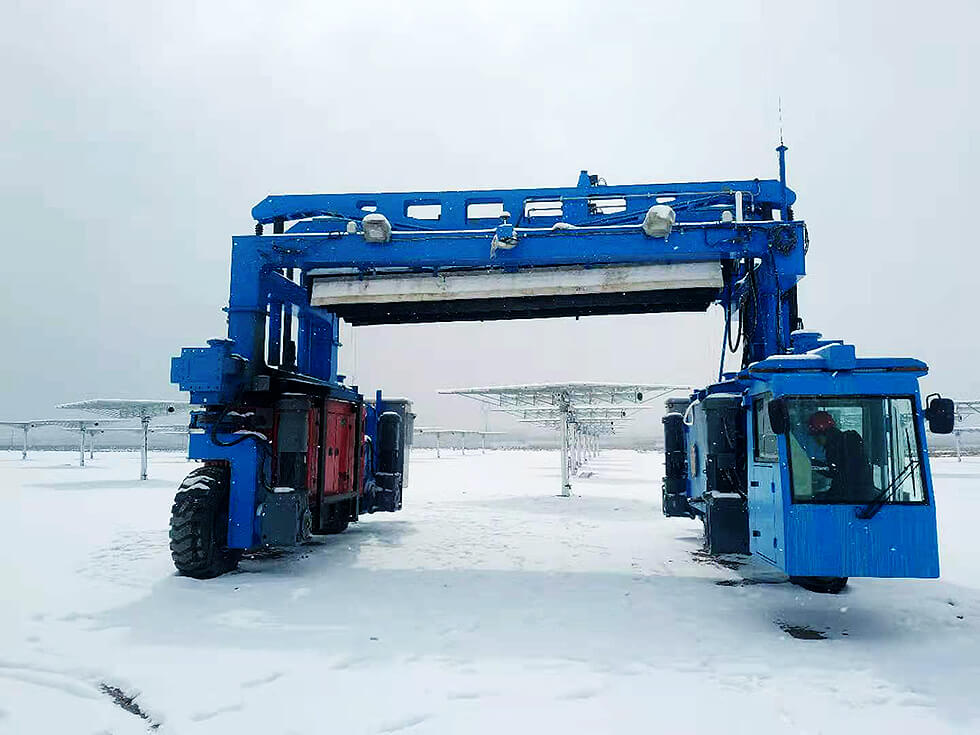 Qinghai Delingha 50MW Tower CSP plant is one of the first demonstration projects of CSP in China. The station is filled with heliostats that project sunlight in a directional way. These heliostats are in a dusty environment and need to be cleaned regularly. GENMA, with its rich product design ability, intelligent control experience and adaptability to various adverse working conditions on site, has developed highly automatic heliostat cleaning equipment. The cleaning equipment can automatically perform cleaning work at -30℃ — 65℃, including dust removal, snow removal, mirror cleaning and so on, and can work continuously for 12 hours every day, providing assistance for the daily maintenance of the power station.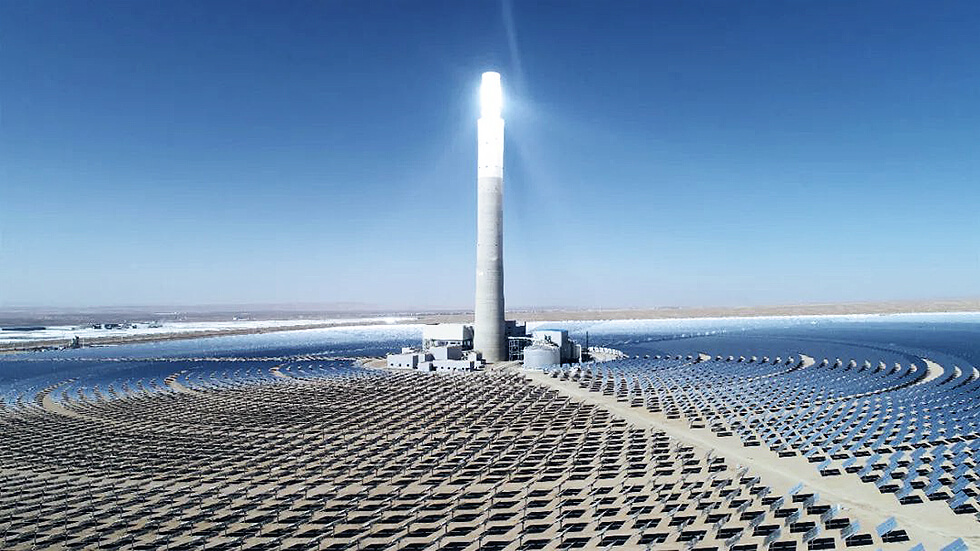 The successful delivery of the project is the result of the strong support, collaboration and cooperation of customers, as well as the project team's adherence to the concept of perfect performance. It is also a strong demonstration of GENMA's strong design ability of customized solution.