Genma Ship Loader Delivered to BCT
2018-08-10
Genma Ship Loader Delivered to BCT
10th Aug. Shanghai
The 3rd Genma Machine Delivered to Indonesia
Recently, one-unit 4000TPH Genma shiploader was delivered to Indonesia's largest coal terminal, Balikpapan Coal Terminal (BCT). This is the 3rd unit Genma material handling equipment sold to the Indonesia. Besides this machine, we have sold one-unit grab ship unloader and one-unit continuous ship unloader (bucket-chain type) to this country.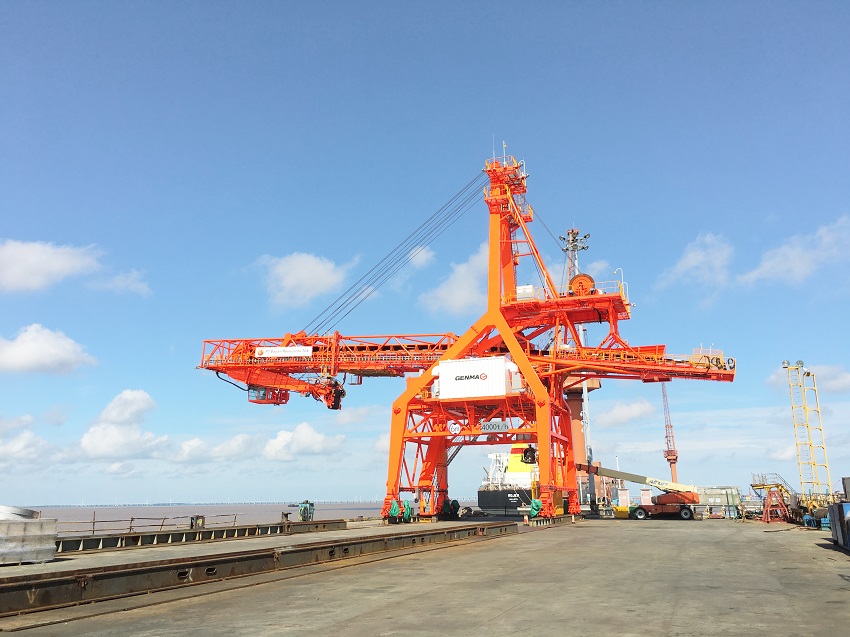 Pic 1:Genma ship loader
Genma Products Have Been Sold to 14 Countries
Up to now, Genma products have been sold to 14 countries around the world, including North America, South America, Middle East, Southeast Asia and South Asia. Moreover, Genma is expanding into more countries.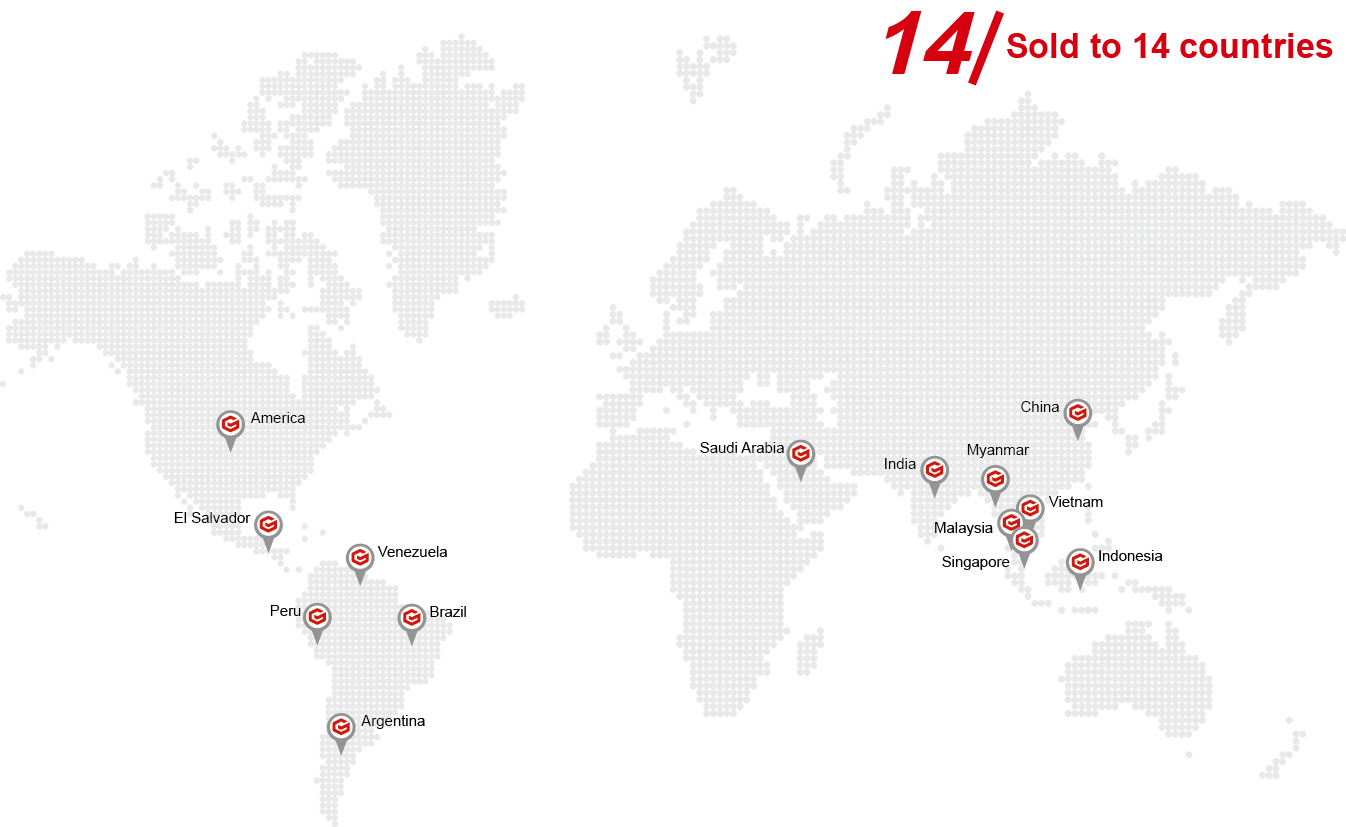 Pic 2:Global reference
BCT Background Brief
Balikpapan Coal Terminal (BCT) is the largest coal terminals in Indonesia located in Balikpapan, East Kalimantan. BCT is managed by PT Dermaga Perkasa Pratama, the subsidiary of PT Bayan Resources Tbk.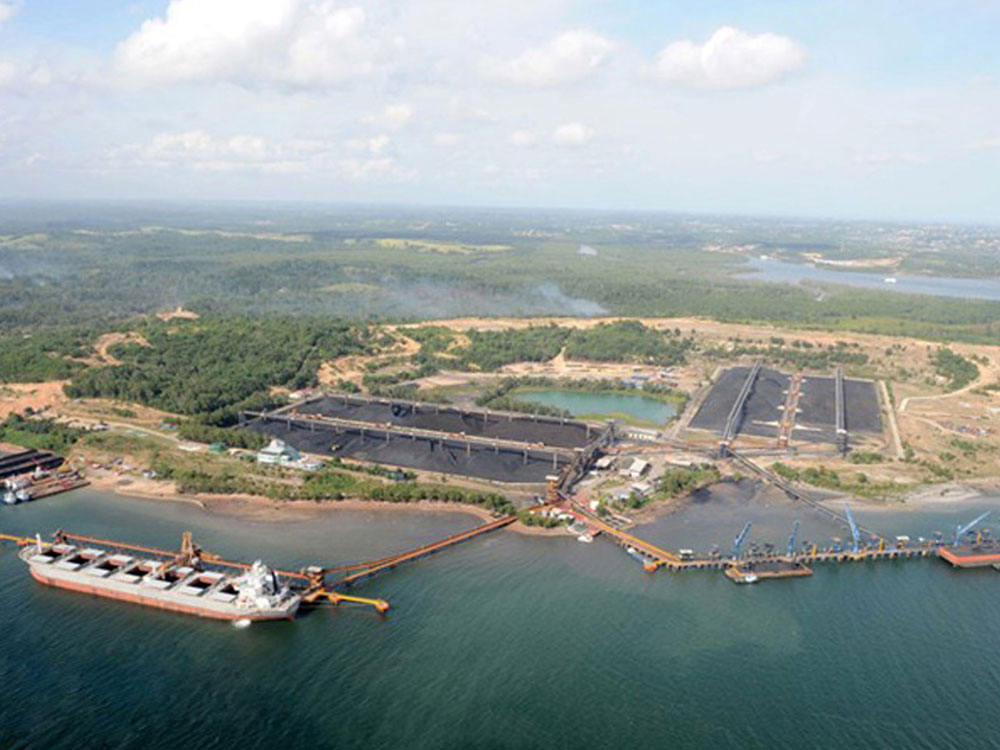 Pic 3:BCT
BCT has a handling throughput capacity of 15.0 million tons per annum and a stockpiling capacity of approximately one million tons across 16 stockpiles. BCT also has a loading facility with capacity of 4,000 tons per hour, enabling it to load a Panamax size vessel in one day. Other than that, BCT also has unloading facility with 5,000 tons per hour capacity and is able to unload coal from 2 barges simultaneously.
Even though, BCT still requires a shiploader to satisfy the increasing loading demand.
Not Only High Performance, But Also Quick Commissioning
The customer was really impressed by the machine during the inspection before shipment, no matter the performance, the appearance or the machine efficiency. All of the satisfaction is based on Genma quality control and strict manufacture standards.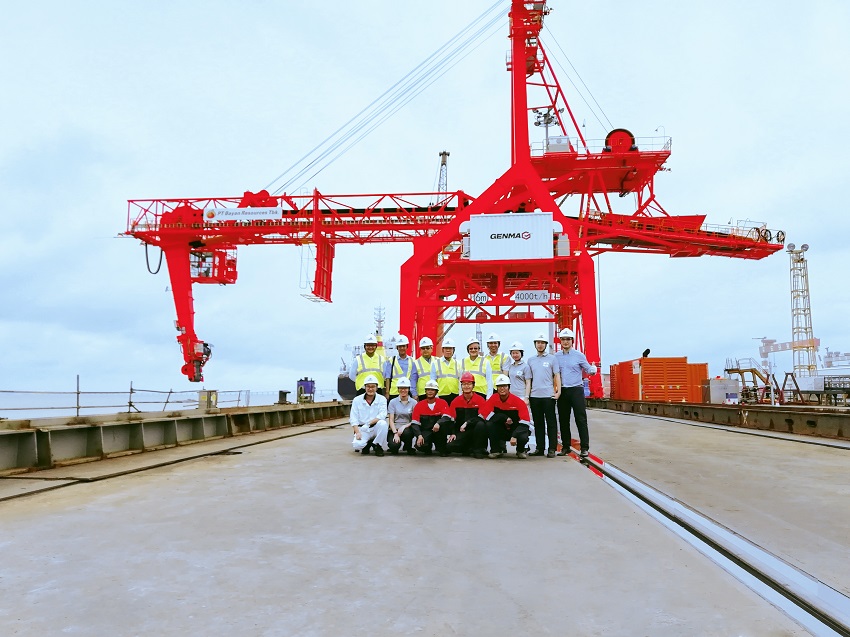 Pic 4:Onsite inspection
Take the painting process as an example. This is the first time to apply fluorescent paint, the paint coating totals 6 layers, and the paint process totals 18 steps. The blasting treatment grade reaches ISO8501-1 Sa2.5, which fully removes the surface rust and impurities. The roughness meets the requirements of 40~75um. Only when each previous painting meets the requirements and forms a perfect protective layer, the subsequent process can be executed. The entire process is monitored by NACE certified inspectors. And the machine can resist corrosion for 15 years.
Besides this, Genma promised to complete the commissioning within one week. This also provided more convenience with the customers.
Global Genma, Global Standards
As the standards mentioned above, to meet the standards in different countries is the first step of being global.
In terms of manufacture standards, Genma can meet American Standard, European Standard, Australian Standard, Canadian Standard, South African Standard and so on.

As to design, Genma can meet the European standard EN13000, FEM1000.1 and international IEC standard etc.