GENMA luffering portal crane were shipped smoothly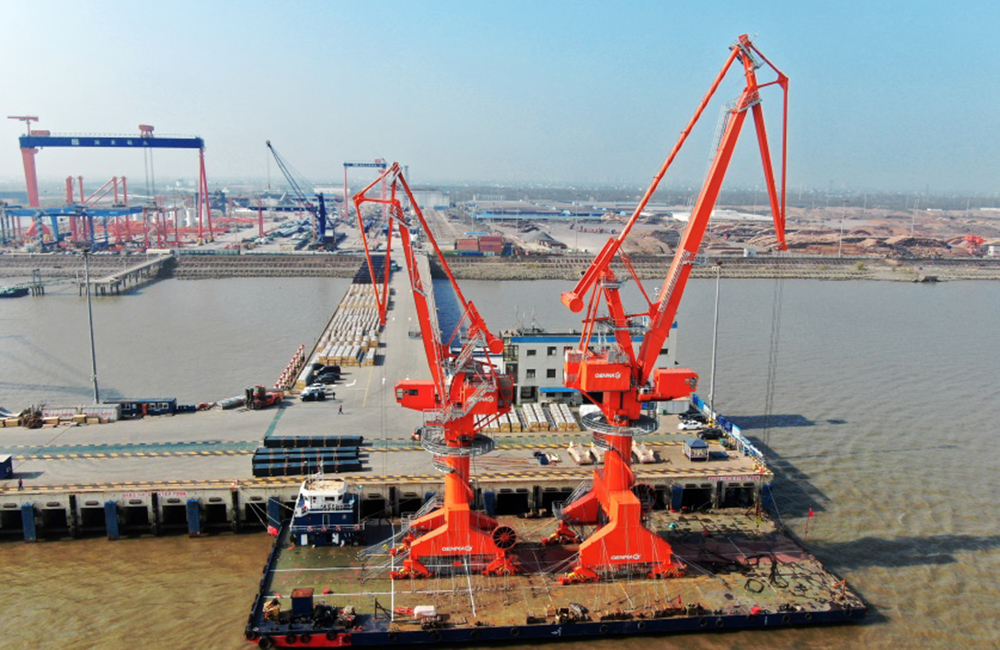 Recently, two GENMA luffering portal cranes built by RHM for Shanghai Shenjia Shipyard were shipped smoothly.

"These two machines have carried out structural innovations in the form of connecting rods. Compared with common portal cranes, the whole machine is lighter in weight, more scientific in force, and can withstand strong typhoons of level 16 in coastal areas." GENMA crane designer introduced "In the early stage, we formulated a suitable design plan based on the actual situation of the customer. During the implementation of the project, we continued to improve the product plan through communication. For example, through the application of GENMA luffing control technology to ensure the crane hook stable displacement; through the full frequency conversion design, quiet design for customers to create a green working environment."

This portal crane shipped is based on the layout of the customer's wharf. The equipment can not only travel on a straight track, but also on a small radius arc track, which improves the efficiency of the equipment and meets the individual needs of customers.

GENMA is a material handling solution brand under RHM. At present, it has provided dozens of luffering portal cranes for many shipyards and terminals at home and abroad. GENMA's various portal cranes continue to create value for customers with the characteristics of stability, reliability, intelligence and efficiency, energy saving and consumption reduction, and have won unanimous praise from customers.