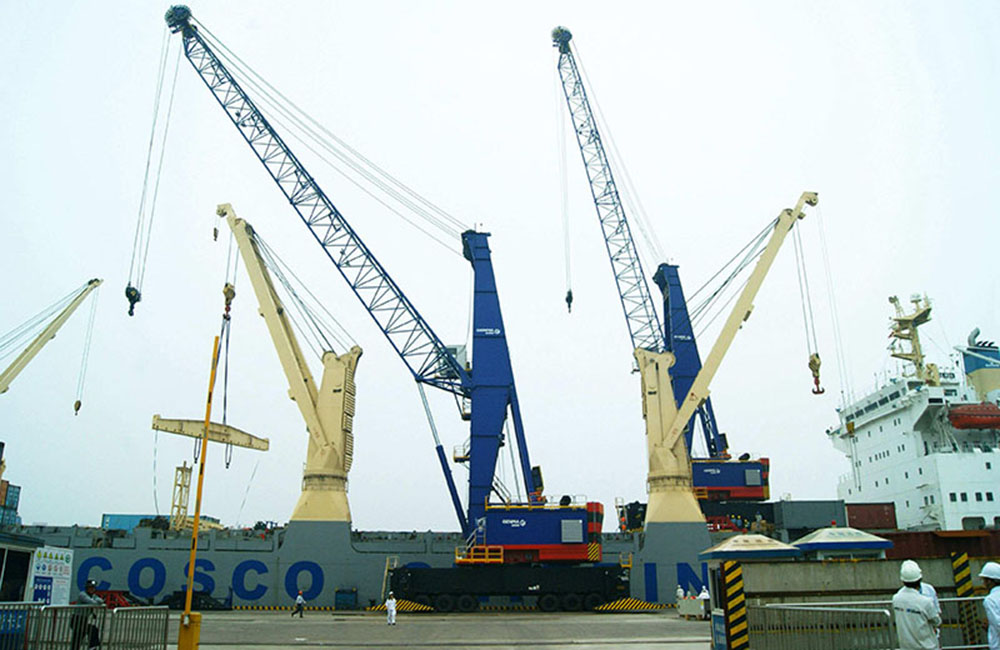 28 Jun. Shanghai

Recently, 2 units of GHC100 mobile harbour crane shipped from GENMA to Myanmar Industrial Port (MIP) at Ruitai terminal, Jiangsu, China.

About MIP

Myanmar Industrial Port (MIP), one of two major container ports in Myanmar and a key trade gateway, which was founded with the guidance and assistance of the national Head of State, more than 300,000 twenty-foot equivalent units (TEUs) annually or 40% of the country's container traffic handled by it.

Promote Nearly 20% Operation Capacity

In this cooperation, the 2 units of GHC100 will be mainly used for container handling. And bulk and break-bulk cargo handling can also be operated with these equipments. The maximum capacity and operating radius of GHC100 is 100t and 48m. Besides this, the anti-sway control technology, storm-proof design and lower-down ability of the tower can further guarantee the safe and efficient operation, especially appropriate for the local environment.

As to the solution design and simulation analysis result, the 2 units of GHC100 will help to promote nearly 20% operation capacity.

Strict Noise Control- Installation Port Located only 3km from Downtown

The installation port for the 2 GHC100 will be very close to industry park and downtown, located only 3km from downtown. In the solution design process, the noise-control was also took into consideration and strictly conform to the client's requirement.

Up-coming Months, Still Busy

In the up-coming August, 4 units of pneumatic ship unloader, HSUS400D, single tube, 400t/h will be ready to deliver to Venezuela. The installed multi-stage turbo blower system can improve nearly 20% blower efficiency and save around 30% energy, compared to the unloader with roots blower.