4 Pneumatic Ship Unloaders From GENMA Delivered To Venezuela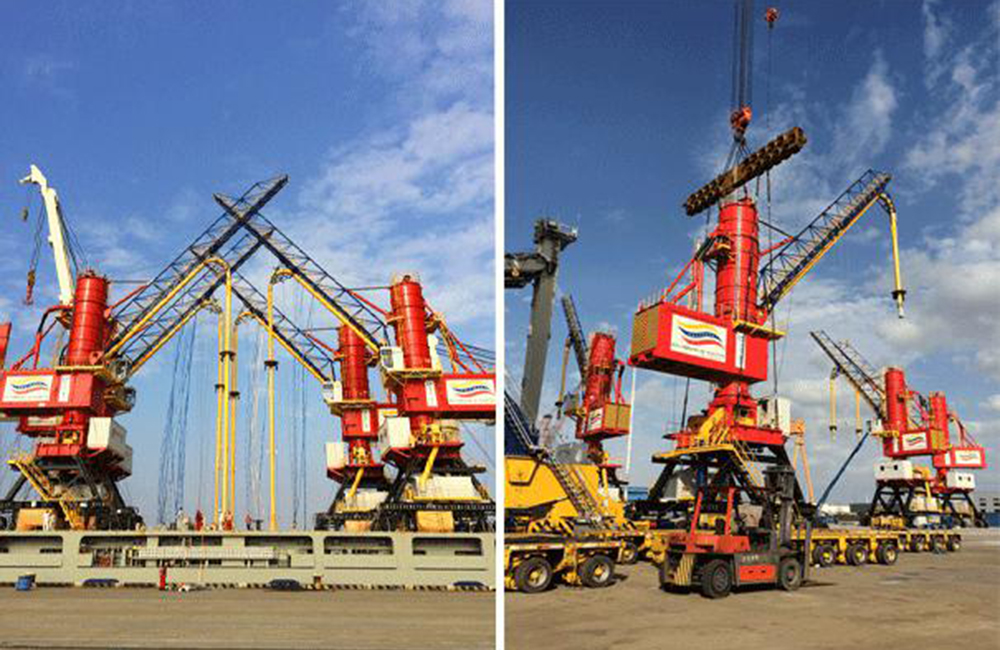 28th Oct.2016 , Shanghai

Recently, 4 GPU400 pneumatic ship unloaders from GENMA, had set sail from Taicang Zhenghe container terminal in China to Venezuela.

GPU400 with the capacity of 400t/h, is applicable for various grain, cement and chemical materials. The 4 machines will be mainly used for grain unloading at Puerto Cabello port which is the largest port in Venezuela, nearly 70% imported and exported cargo handled here and Maracaibo port.

Advanced Multistage Turbo Blower
GPU series pneumatic ship unloaders, applied state-of-the-art multistage turbo blower system, which can maximize the suction efficiency for various material with no need of any special feeding device.

The airflow and speed can adjust automatically. Accordingly, the pipe wear and material crushing rate can be minimized with this character.

Convenient & Environment-Friendly
With GENMA GPU series pneumatic ship unloaders, the unloading could be more convenient and environmental.

Only one operator needed to manage the whole unloading. And the remaining layer in the bottom and along the barge is very little, the handling of it will be quick and convenient. The equipment could be used as a "vacuum cleaners" to suck the material at the bottom, time-saving and handy. No need to hire extra dustman.

Besides this, with the GPU CSU equipment, no spillage and no need to clean the quay ground and no risk of contaminating water.

Efficient In Material Handling
It is widely believed that mechanical grabs could be more efficient in bulk handling. Actually, the grabs can provide the high efficient at the begining. However, the cleaning of the remain material at the bottom of the barge will be very time-consuming for this kind of equipment. As to pneumatic ship unloader, it is a very easy task, time-saving and no extra cost at hiring dustman. Overall, GPU pneumatic ship unloaders will be the efficient choice.

Extensive Application Experience
GENMA GPU series has been widely used in bulk port, specialized grain port and agriculture companies worldwide and received a lot of positive testimonials. As we always say, "Our specialty, your strength", with our accumulated know-how and experts team, we make it as your optimal choice for bulk handling.