The First Domestic Mobile Port Crane For Loading And Unloading Lng Tanks Was Successfully Delivered
A few days ago, a GENMA brand mobile port crane (MHC) built by Runbang Heavy Machinery for JUSDA International Supply Chain Management Co., Ltd. was successfully delivered. This product is mainly used for the loading, unloading and handling of LNG tank containers at the ENN Zhoushan LNG receiving station. It is the first domestic mobile port crane dedicated to loading, unloading and handling LNG tanks.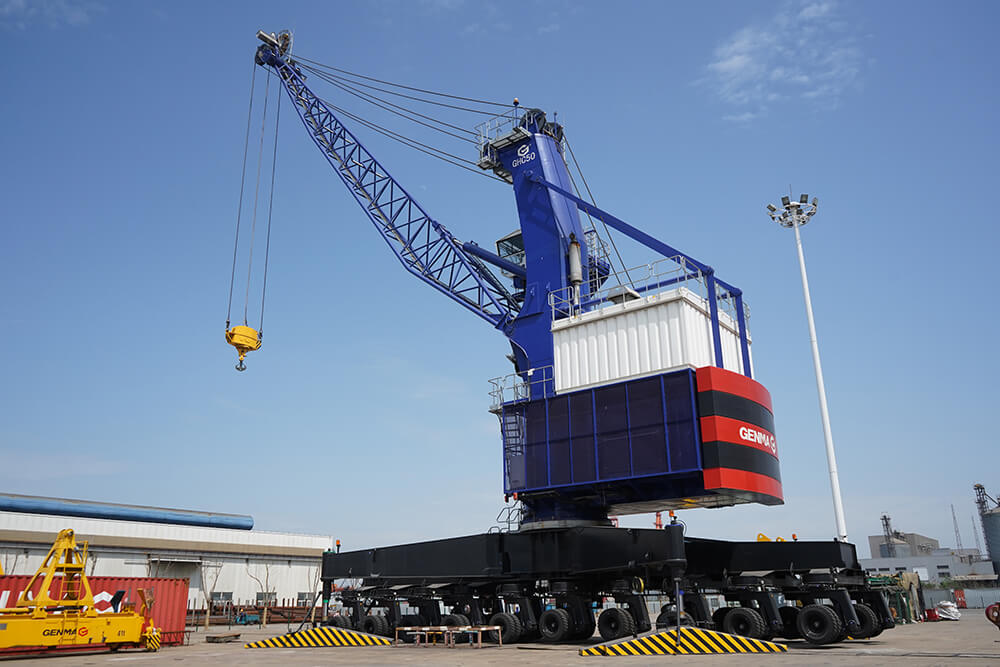 Due to the particularity of LNG storage tanks, the industry has very high requirements for the safety of its shipping work. GENMA fully considers the particularity of the operating environment, and adopts various anti-explosion countermeasures in the process design of the product. At the same time, GENMA is also equipped with a set of natural gas leak detection and alarm devices on the spreader to realize the lifting of the equipment. The real-time monitoring of LNG tanks during the process has further improved the safety of on-site operations.
Mobile harbor cranes, the English full name Mobile Harbor Crane, are flexible and efficient port equipment suitable for all types of ports, with the characteristics of safety, stability, efficiency, and intelligence. Due to its high technology and market threshold, there are currently only four MHC brands in the world. As the only MHC brand in Asia, GENMA has provided more than ten MHC products for ports and terminals in many countries and regions around the world.