Runbang Heavy Machinery Won The Bid For Two Gantry Cranes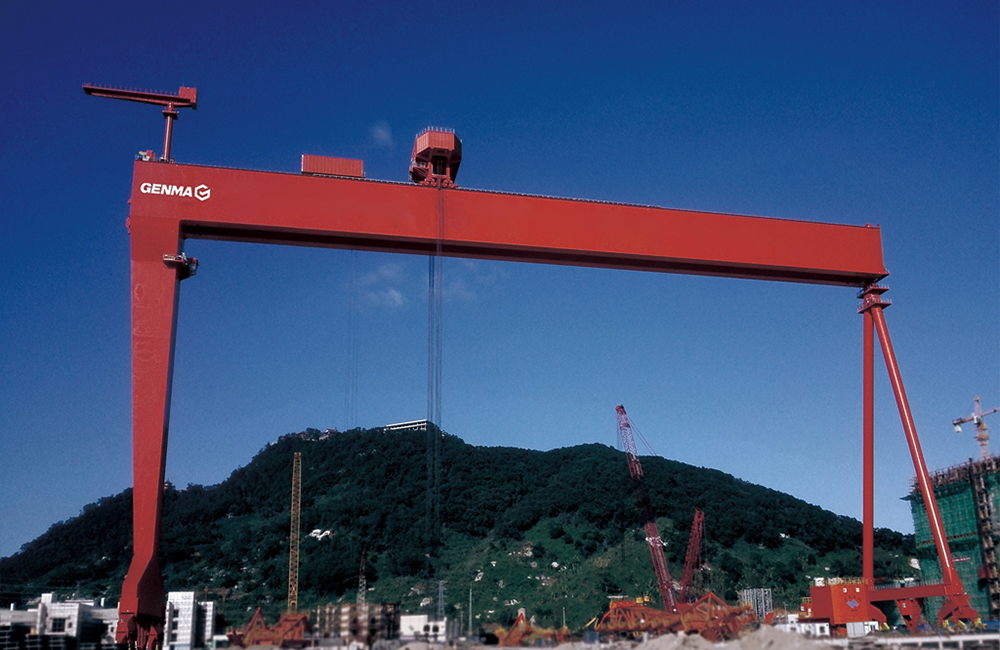 Recently, Runbang Heavy Machinery successfully won the bid of CITIC Heavy Industry Machinery Co., Ltd. for one 700-ton and one 350-ton gantry crane.
These two gantry cranes are GENMA brand products of Runbang Heavy Machinery. The GENMA brand gantry crane adopts full frequency conversion speed control + PLC control, and is equipped with multiple sets of correction devices. At the same time, it has sufficient strength, rigidity, stability and overturning resistance, and all mechanisms can operate safely and smoothly in extreme weather.
As a mature and reliable material handling solution brand, GENMA has more than ten years of experience in crane equipment design, manufacturing, installation and commissioning. At present, GENMA has provided dozens of large tonnage gantry cranes to the global market. With advanced design concepts, European standard manufacturing capabilities and dedicated service attitude, GENMA has won praise and trust from many customers in the global market.