Runbang Heavy Machinery Won The Bid For Nantong Haoyang Port Co., Ltd.'s Order For 2 Portal Cranes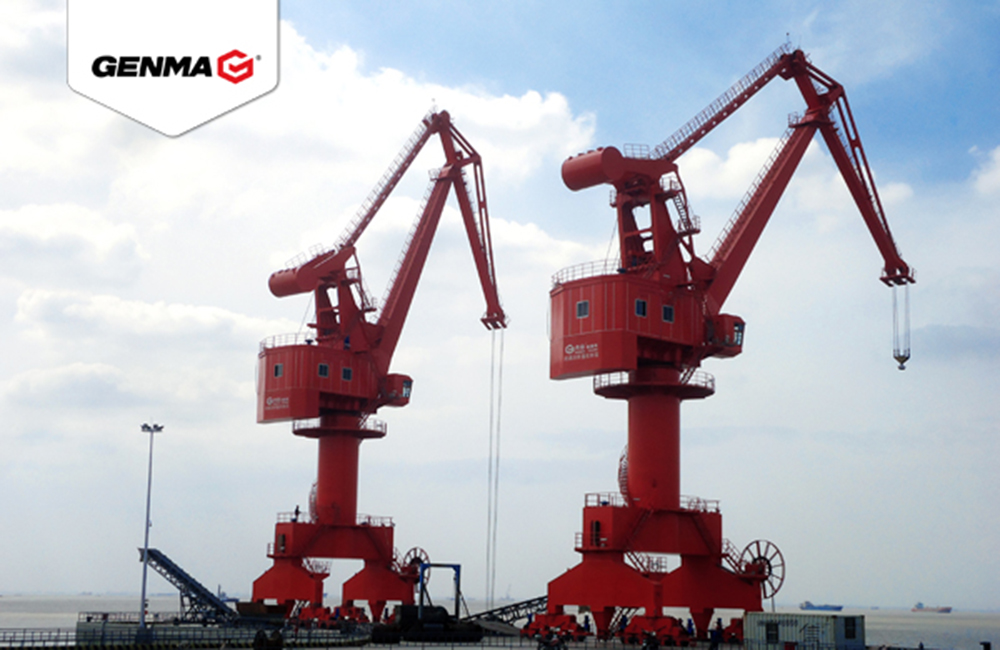 Recently, Runbang Heavy Machinery has won the bid for Nantong Haoyang Port Co., Ltd. for two portal cranes. After delivery, the products will be used for the loading and unloading of finished steel products.

The two gantry cranes that won the bid this time adopt a four-link balanced counterweight boom system. The whole machine adopts PLC control. The lifting, luffing, slewing, and traveling mechanisms all adopt AC frequency conversion special motors, and are equipped with an energy feedback system.

The GENMA four-link portal crane can ensure the horizontal and stable displacement of the spreader during the luffing process. For the lifting and luffing actions, the slewing mechanism has two functions: a single action and a combined action. At the same time, different work speeds can be set according to actual work needs to meet different needs under different working conditions, which greatly improves work efficiency.

GENMA is an international material handling solution brand under Runbang Heavy Machinery. It specializes in providing customers with high-quality industrial and mining lifting equipment, offshore engineering lifting equipment, bulk material handling and conveying systems, as well as product maintenance and parts sales services. In the future, the GENMA brand will also live up to its trust, and will surprise customers and create value with its excellent design technology and rich manufacturing experience.