Runbang Heavy Machinery Won The Bid For An 800-ton Offshore Crane
A few days ago, Runbang Heavy Machinery successfully won the bid for a GENMA 800-ton offshore crane. The order product will be used for the installation and maintenance of offshore wind power facilities and offshore salvage operations.

The GENMA 800-ton full-slewing offshore crane that won the bid will continue the consistent design style of GENMA offshore products and inherit the high-quality genes of the GENMA offshore crane family. Its characteristics are as follows:

Standardized, serialized, modular design, low maintenance cost;
Compact structure, small turning radius at the tail, easy to inspect and maintain;
The use of high-strength performance materials reduces dead weight, improves safety and greatly improves the effective variable load of the platform;
The main hook of the heavy crane can be provided with a separate hook design according to the needs, and the operation efficiency is higher;
Excellent load curve, wider operating range and higher use efficiency;
The components are designed inside the crane to effectively isolate the marine salt-alkali environment and prevent the components from being corroded;
Mature and advanced stepless speed regulation control design, more energy-saving and environmentally friendly;
The electro-hydraulic integrated system design has higher efficiency and faster response;
The advanced winch drum design can effectively extend the life of the wire rope.
The successful bidding is not only the client's affirmation of the GENMA offshore engineering lifting solution under Runbang Heavy Machinery, but also the recognition of the company's ability to perform. Runbang Heavy Machinery will effectively fulfill the order advancement work, and achieve perfect performance in terms of product quality, project delivery time, and on-site service.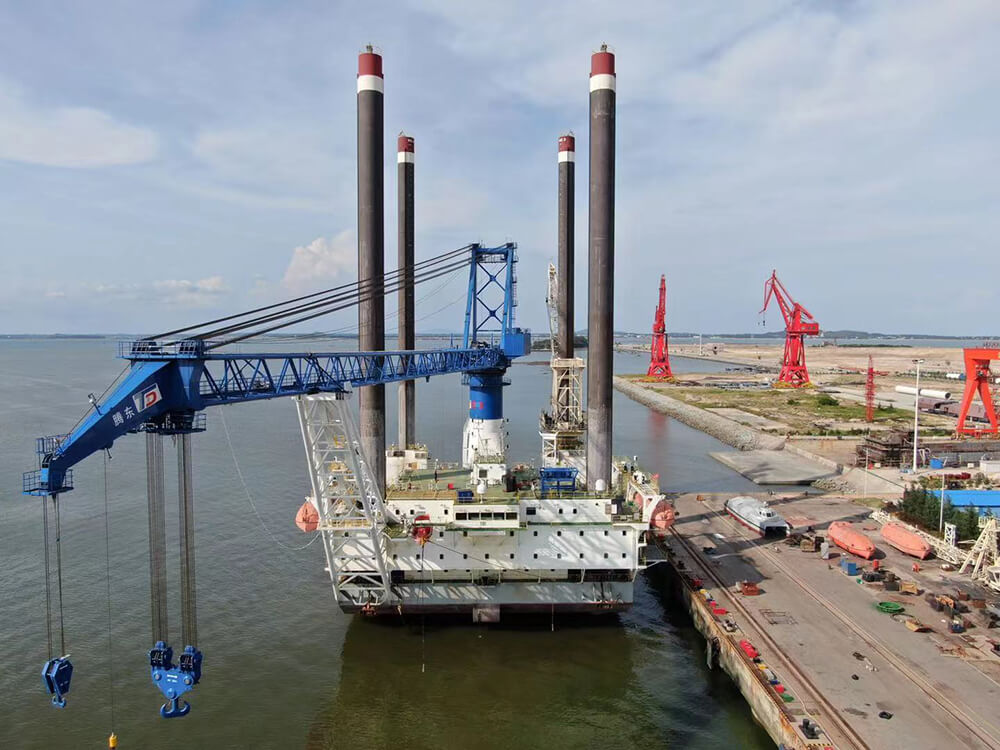 the image is only a reference