Runbang Heavy Machinery Successfully Won The Project Order For 1 Door Landline And 4 Ship Unloaders
Recently, Runbang Heavy Machinery successfully won the bid for one GENMA four-link portal crane (referred to as: portal crane) and four GENMA bridge grab ship unloaders (referred to as ship unloader).

The order product is mainly used for the unloading of coal and wood chips at the customer's wharf. The GENMA door base machine optimizes the design of the luffing system to ensure the stability of the equipment during the hoisting process. In order to meet the unloading operations of two different materials, coal and wood chips, GENMA innovatively designed a set of unique unloading systems to optimize the stability of the material transportation process according to the particularity of the wood chip material state. The GENMA ship unloader is also equipped with advanced dust removal solutions, which can effectively control the dust during the unloading operation and meet the needs of green operations at the dock.

GENMA is an independent brand of Runbang Heavy Machinery, focusing on providing one-stop material handling solutions for the market. The GENMA brand has strong R&D, design and manufacturing capabilities, and can quickly provide a series of customized products according to customer needs, and create exclusive solutions for industry customers.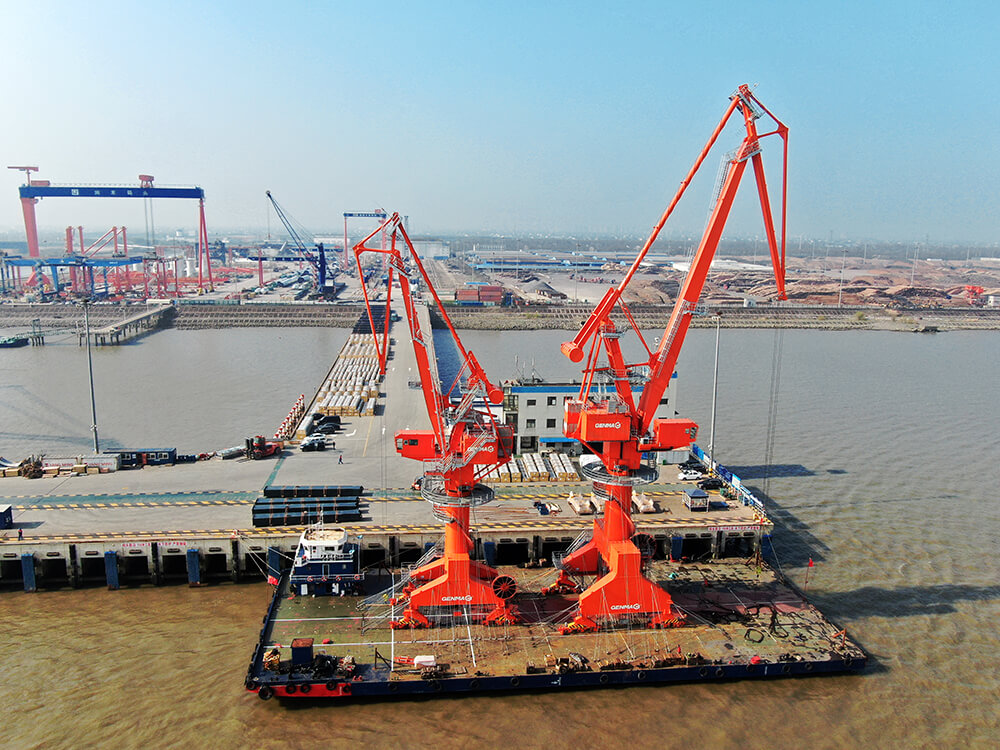 the image is only a reference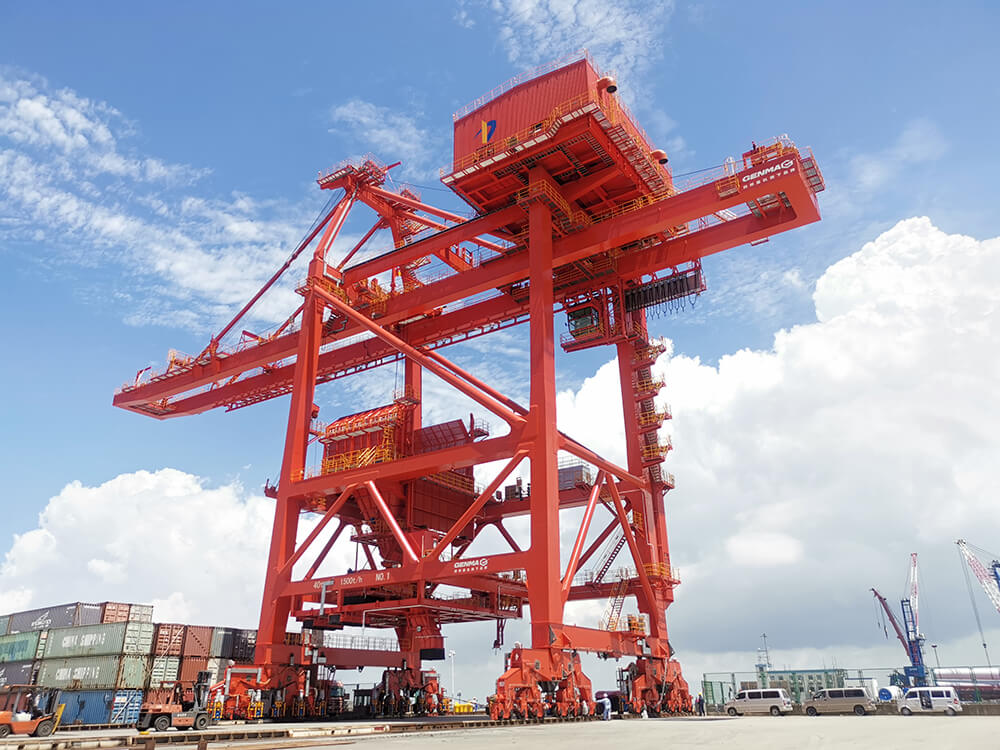 the image is only a reference