Runbang Heavy Machinery Successfully Delivered Two Genma Grain Pneumatic Ship Unloaders
Recently, two GENMA grain pneumatic ship unloaders (referred to as ship unloaders) built by Runbang Heavy Machinery for Jiujiang COFCO were successfully delivered. This equipment is mainly used for unloading of soybeans and other food crops.

The ship unloader uses a detachable wear-resistant elbow independently developed by GENMA, which can reduce the probability of material crushing and ensure the integrity of food. It has many product advantages such as high conveying quality, low noise, and no pollution.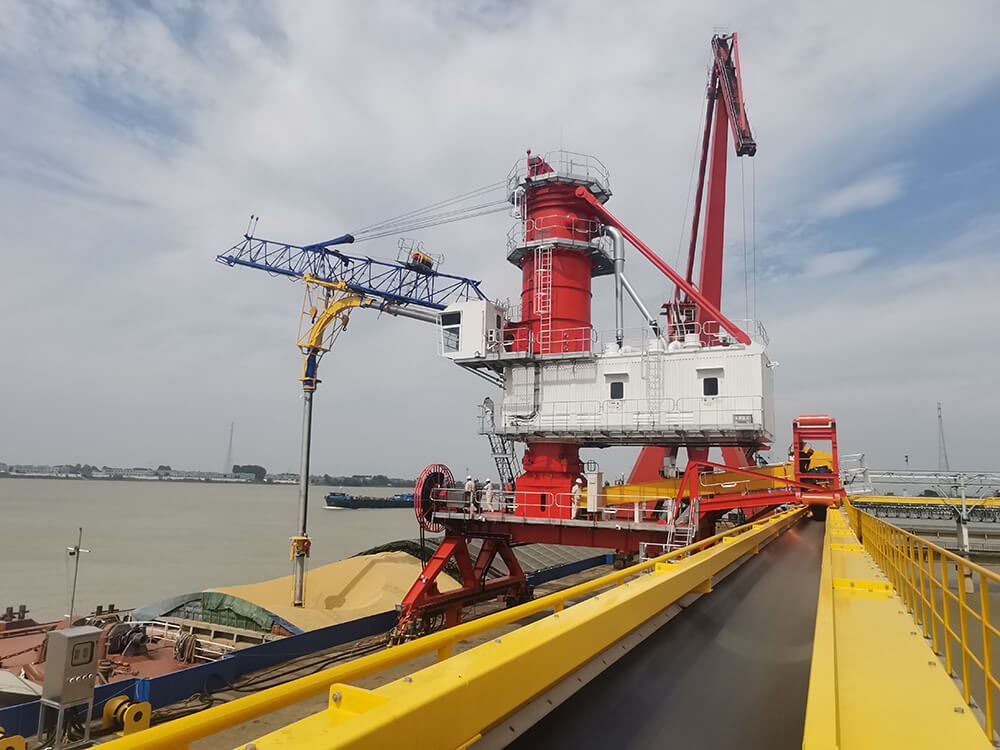 Up to now, GENMA has provided multiple types of grain ship unloader products for many ports at home and abroad by virtue of its professional technology and advanced products, which has contributed positively to the reduction of dust pollution at the terminals. As a global high-end equipment provider, Runbang Heavy Machinery will further enhance its market competitiveness, continue to provide customers with environmentally friendly material handling solutions, and help the construction of green ports.