Runbang Heavy Machinery Successfully Delivered A GENMA 600-ton Full-slewing Offshore Crane
Recently, Runbang Heavy Machinery successfully delivered the GENMA 600-ton full-slewing offshore crane designed and built for Shenzhen United Ocean New Energy Technology Co., Ltd. The offshore crane is installed on the "Desheng 287 (now Tengdong 001)" wind power installation platform, and is mainly used for the installation of offshore wind power towers, blades and main engines.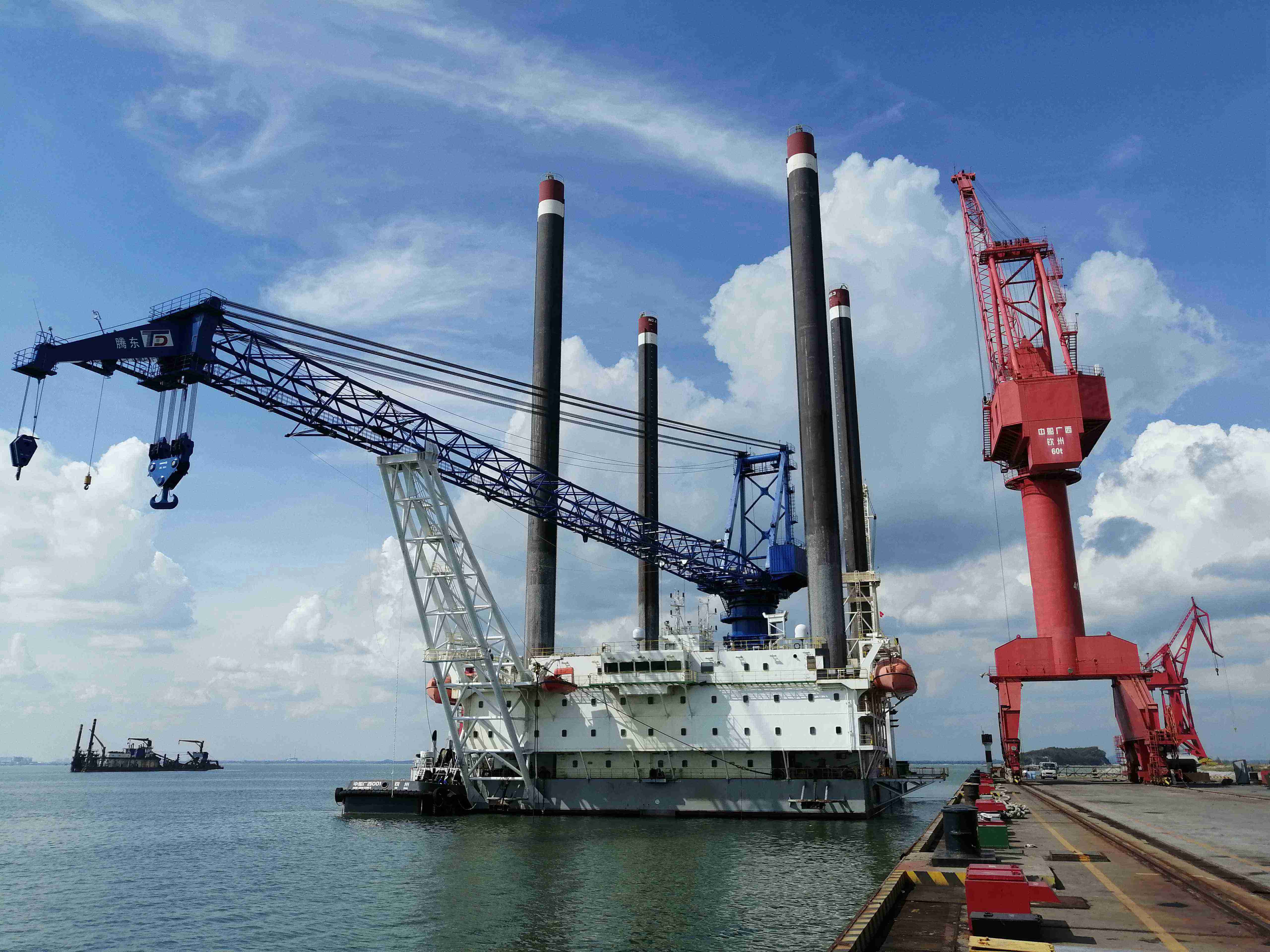 The GENMA 600-ton full-slewing offshore crane has stable performance, light weight, strong lifting capacity, flexible operation, and can still achieve slewing operations at full load. The product has a compact structure, and the ratio of the maximum lifting capacity to the dead weight is about 1:1, which improves the effective load of the ship to a certain extent.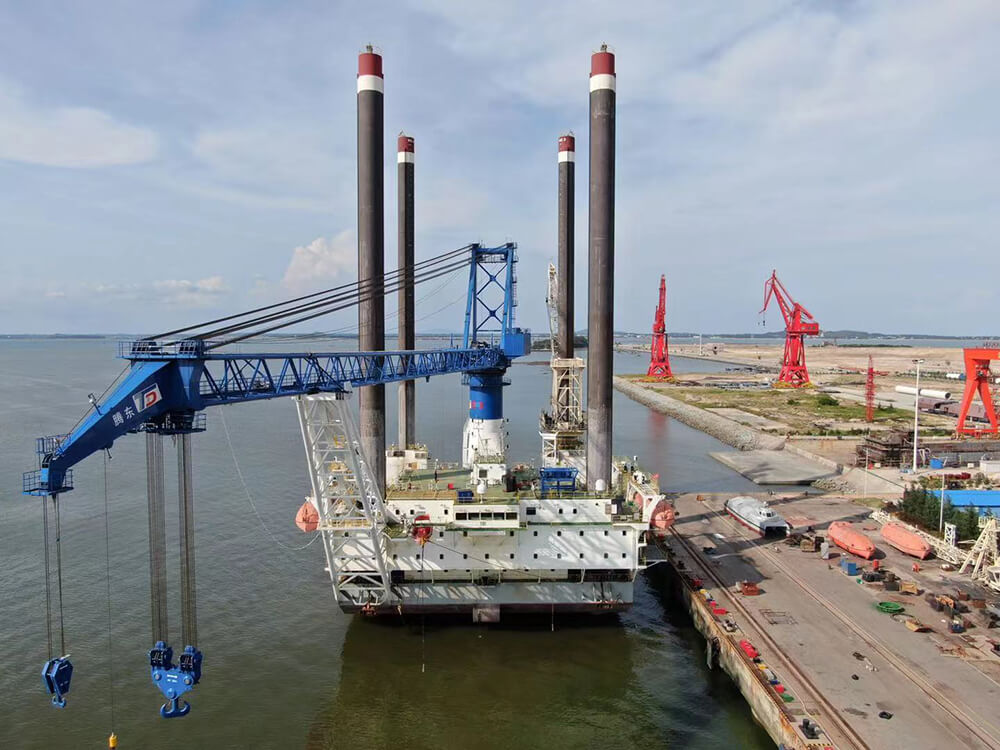 Since it entered the field of offshore crane manufacturing in 2009, Runbang Heavy Machinery has been committed to providing customers with customized offshore engineering lifting solutions. Through the accumulation of more than ten years of industry experience, the company has mastered the key technologies of independent design and manufacturing of various offshore engineering lifting equipment, which can fully meet the differentiated needs of customers. In the second half of this year, Runbang Heavy Machinery will also deliver 3500 tons, 2500 tons, 600 tons and other large-scale GENMA offshore cranes to provide technical support and guarantee for the lifting operations of offshore projects at home and abroad.