"GENMA/GENMA" Won The Honor Of "internationally Famous Brand Focused On Cultivation And Development In Jiangsu Province"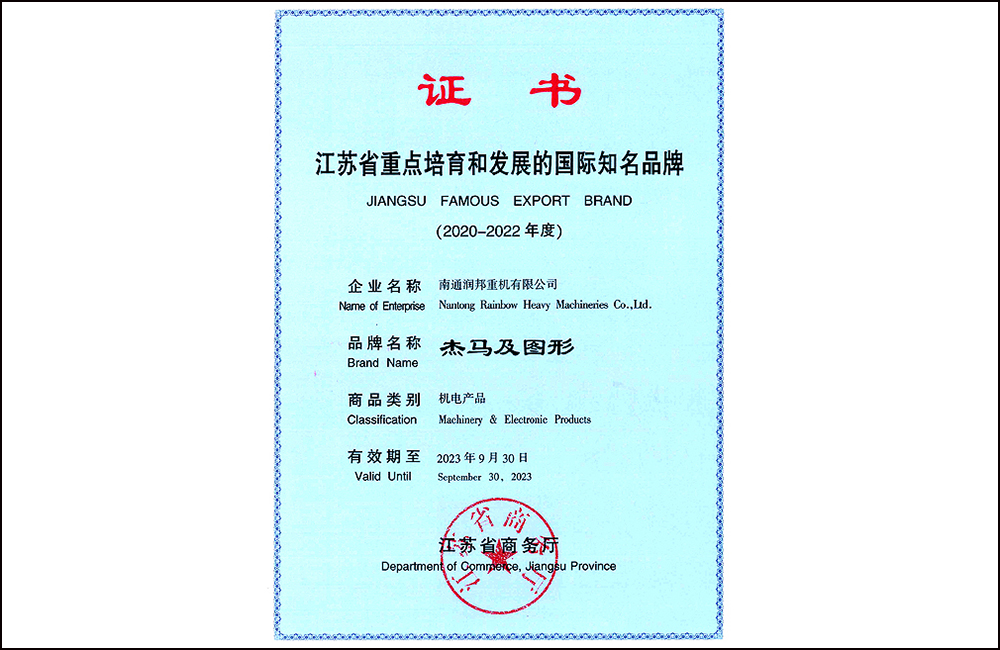 A few days ago, the independent brand "GENMA" of Runbang Heavy Machinery was recognized by the Department of Commerce of Jiangsu Province as "the key internationally renowned brand cultivated and developed in Jiangsu Province". This is the international development of the "GENMA" brand Another honor.

In recent years, "Genma/GENMA" has continuously accelerated the pace of its own brand international market development. At present, it has achieved sales in many countries and regions around the world, and the brand effect of "GENMA" is emerging. "Genma/GENMA" will take this as an opportunity, with core technology and professional service sales as the support point, relying on the domestic market to extend to the international high-end industrial chain, expand the influence of its own brand, and temper its core competitiveness.