Myanmar Industrial Port (MIP)
Background
Myanmar Industrial Port (MIP), one of two major container ports in Myanmar and a key trade gateway, which was founded with the guidance and assistance of the national Head of State, more than 300,000 twenty-foot equivalent units (TEUs) annually or 40% of the country's container traffic handled by it.


Solution
Genma delivered 2 units of GHC100 mobile harbour crane to Myanmar Industrial Port (MIP) at Jun.2016.

The 2 units machines are tyre-type, with max. lifting capacity of 100t (corresponding radius is 20m) and max. radius of 48m, which are applicable to panama vessel under 3101-4600TEU and 80,000DWT.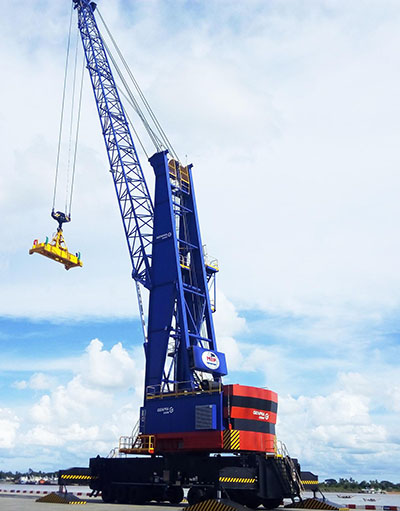 Results
The delivered 2 units Genma GHC100 mobile harbor crane are mainly used to handle container at MIP. Until now, the machines have received quite positive feedback from customers with the high performance and stable operation. As the pictures show, the twins worked day and night on site.