Scraper Ship Unloader (En masse conveyor)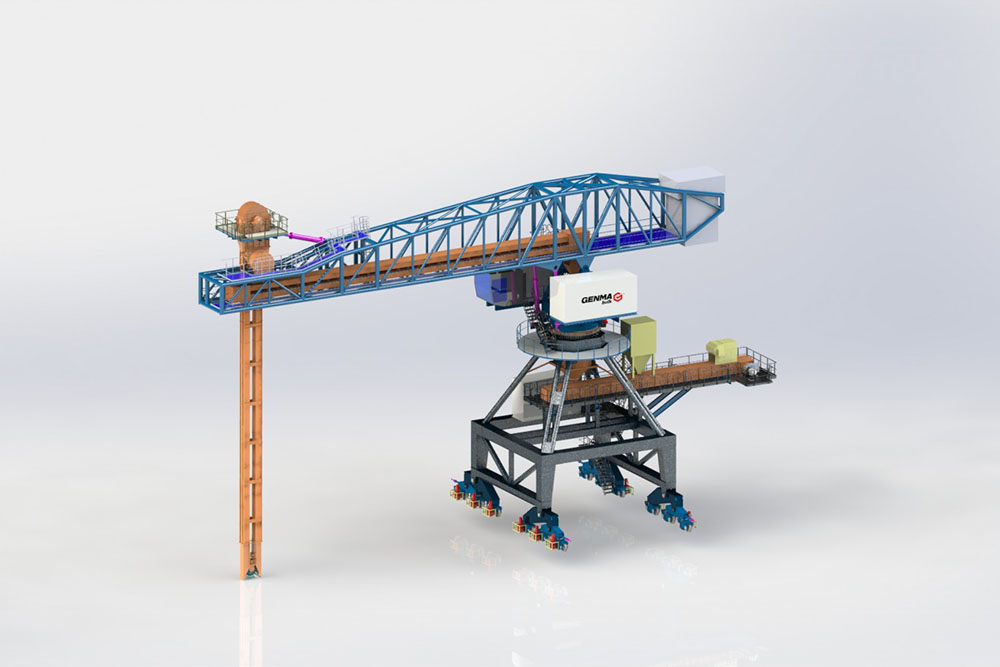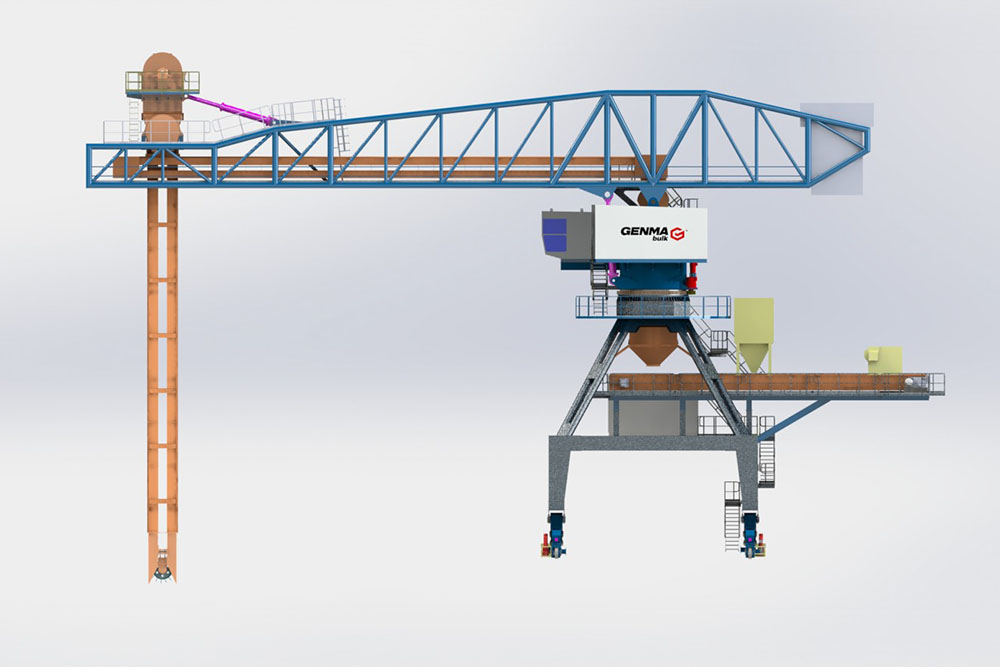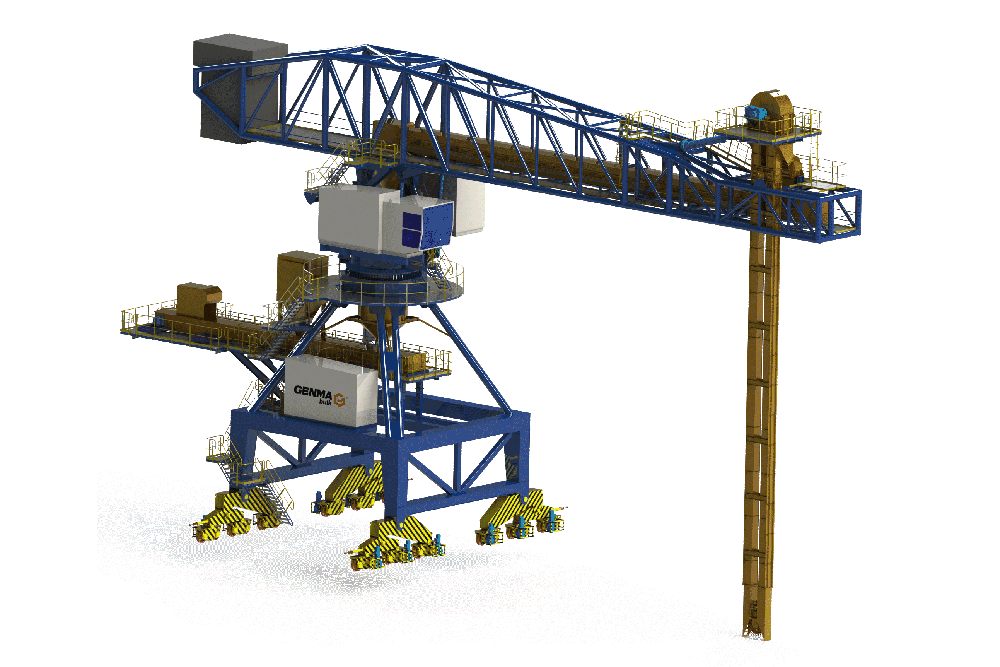 Scraper Ship Unloader (En masse conveyor)
The GSU series scraper ship unloader is a kind of large size continuous ship unloader which is mainly used in grain terminal.

Details
Parameter
Feature

The scraper ship unloader (mechanical continuous ship unloader) is mainly used at grain terminal and fertilizer terminal, with high automation and efficiency.

Suitable to vessels below 100,000DWT. The capacity range is from 300t/h to 1500t/h.

The scraper ship unloader (mechanical continuous ship unloader) is featured with its environment-protection and high efficiency.
Efficient
Unloading efficiency is up to 70%. And the clearance work is less required.


Energy saving and environmental protection
The scraper ship unloader (mechanical continuous ship unloader) has lower energy consumption than other ship unloaders. The energy consumption is less than 0.4 kWh/t. At the same time, the material is transported in a closed environment and won't cause any dust pollution.


Flexible and automagical
The operation can be done in the cab or via a remote-control box. The equipment is highly automagical thus all the operation can be easily done with only several buttons. Less requirements for the driver.


Less-maintenance required
The chain is made of alloy steel, which has a long service life and less maintenance needed. Based on EDEM analysis result, we apply wear-resistant materials in the wearable position to improve service life and reduce maintenance work.


Stable and reliable
The operation efficiency is stable only except for the clearance stage. In order to improve the reliability and durability, we collect the performance parameters during unloading different materials via our specialized experimental equipment. Besides, the EDEM analysis is used to simulate the real unloading condition, further improving the stability and reliability of the equipment.

Capacity range between 600-1,500TPH
Applicable to the vessels below 100,000 DWT.

•Efficient: the unloading efficiency as high as nearly 70% of rating capacity.
•Eco-friendly: the energy cost is lower than 0.4kwh/t.
•Intelligent & easy-operation: Cabin operation or remote-control optional, highly automotive, ease access to the operation.
•Low maintenance required: superior alloy steel chain adopted and wear-resistant material used at the easy-to-wear places. The service life will be extended and less maintenance required.
Feedback form contact with us