RHL Series Offshore Crane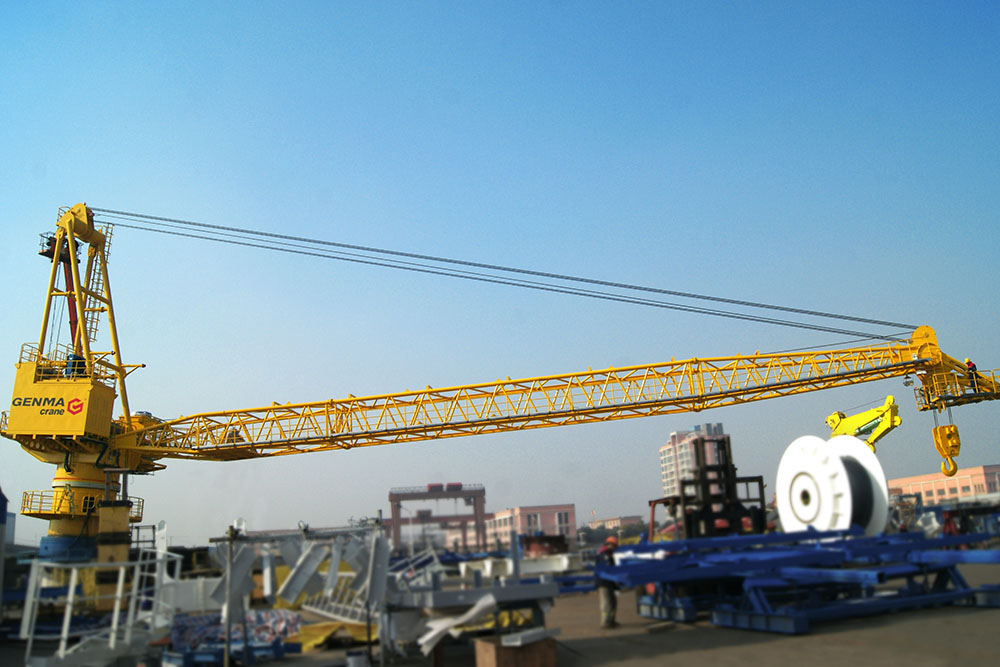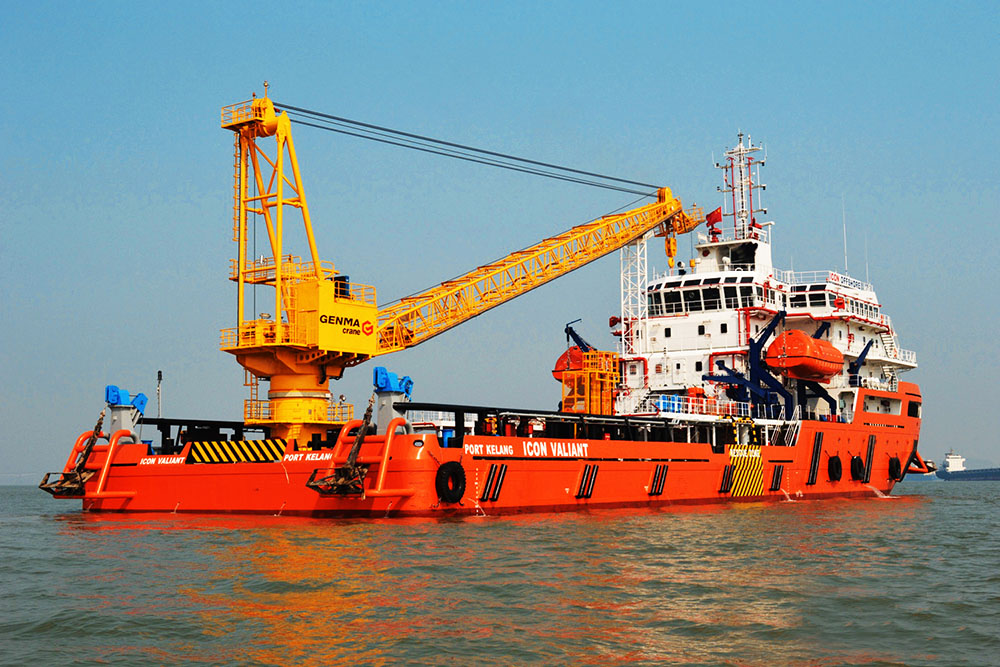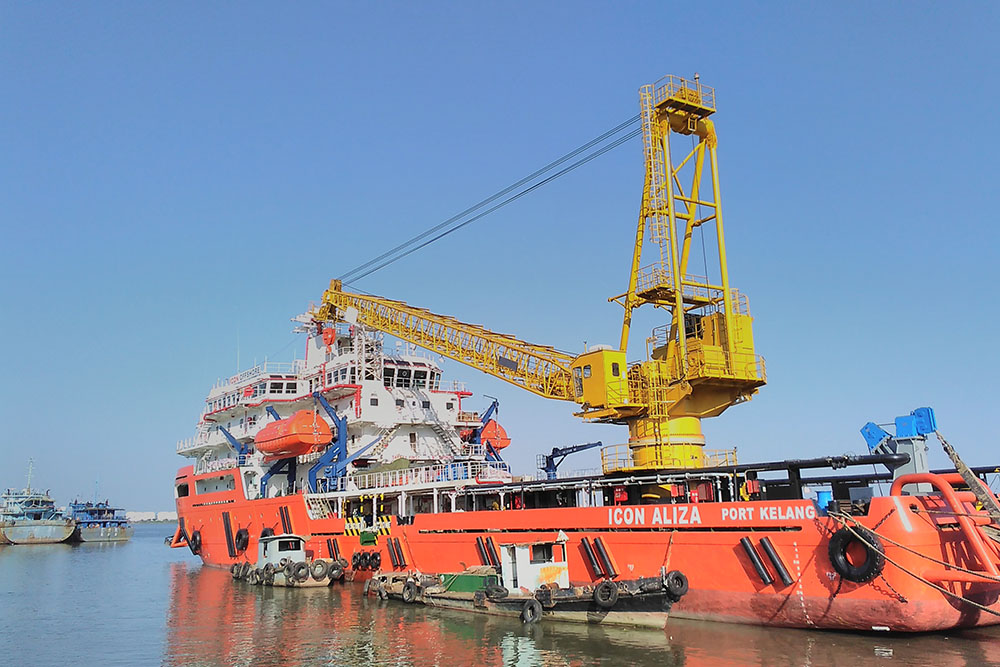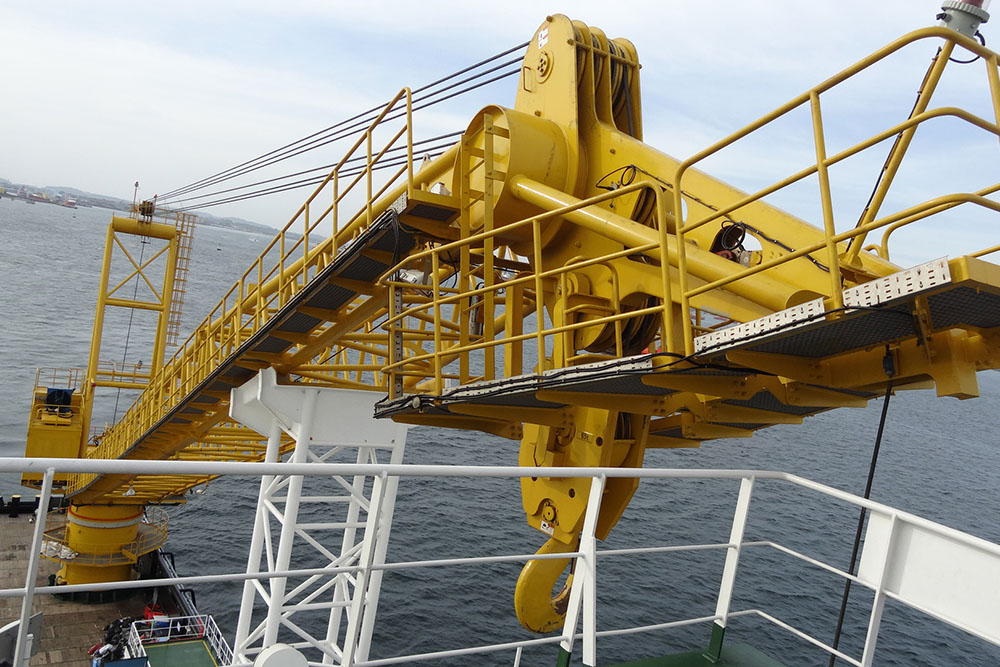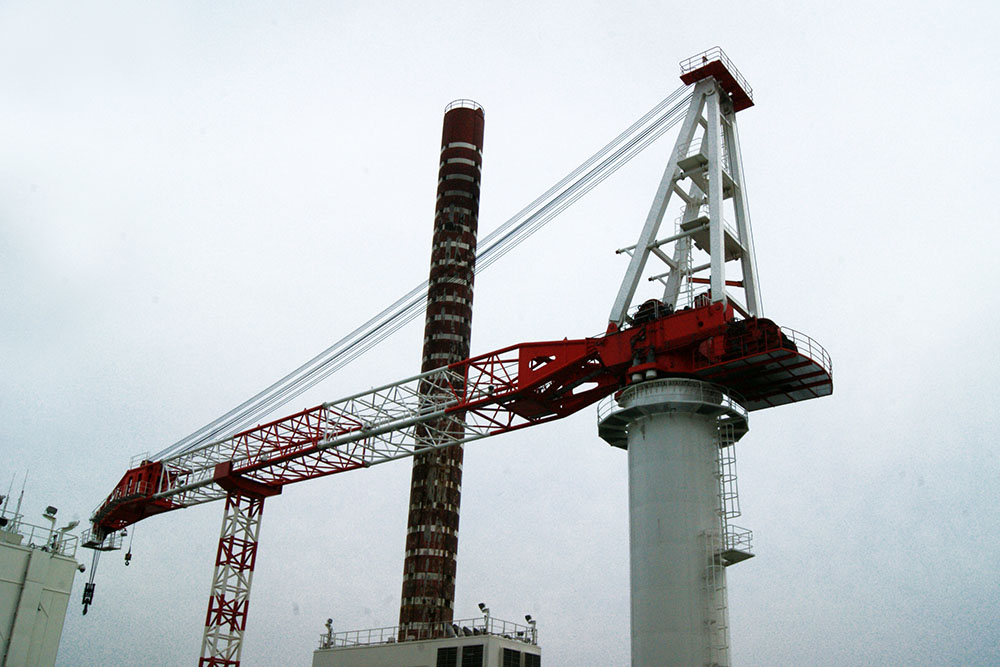 RHL Series Offshore Crane
The RHL crane is a rope luffing type offshore crane with open A-frame design. The RHL cranes are suitable for any kind of offshore installation, either floating or bottom supported, as they provide all appropriate safety and safeguarding systems and features.

Details
Parameter
Feature
Case
Genma RHL series offshore crane, with max. lifting capacity of 1600t and working radius of 120m, can be also specially designed for you.

The main structure of this series crane includes pedestal, slewing platform, A frame, boom, power room, operator cabin, working platforms and aisle etc.

The main motion mechanism of this series crane includes lifting mechanism, luffing mechanism and slewing mechanism . They can operate independently or collaboratively. All mechanisms have stepless speed control.

The crane provides its own onboard power pack (electric-hydraulic or diesel-hydraulic with opened hydraulic loops, or variable-frequency drive system.) which is located in an enclosed and weatherproof power room on the slewing platform. As an option the RHL crane can be certified for man riding operation.

Standards and Specifications
•EN 13852-1
•API -2C
•Classification societies rules, such as DNV-GL, ABS, LRS, BV, CCS etc.
Others upon request
Maximum rated lifting capacity: 1600t
Maximum working radius: 120m
Meanwhile, we can provide customized design solution for the customer.
•Low weight
•Small tail swing & minimum outreach
•High speeds and accelerations on all functions
•Superior load curve
•Lattice boom, small projected area of wind load
•Compact structure and centralized installation, easy to check and maintenance
•Top quality operator's cabin with excellent ergonomic and comfort features
•Advanced winch drum design technology, which can effectively extend the service life of wire rope
•High quality components throughout
•Flexible method of installation due to modularized design
Client: Icon Offshore
Model: RHL16000-65-16(7-44.2)
Quantity: 2

Client: China Huadian Corporation Ltd.
Model: RHL36000-120-25(10-43)
Quantity: 1

Client: Fujian Shipbuilding Industry Group Co.,Ltd.
Model: RHL50000-200-20(30-45)
Quantity: 2

Client: Calm Oceans PTE. Ltd.
Model: RHL12000-50-12( 5-50)
Quantity: 1

Client: Calm Oceans PTE. Ltd.
Model: RHL6000-25-15(335)
Quantity: 1

Client: Guangzhou Shunhai Shipyards LTD
Model: RHL16000-65-16(7-44.2)
Quantity: 2
Feedback form contact with us