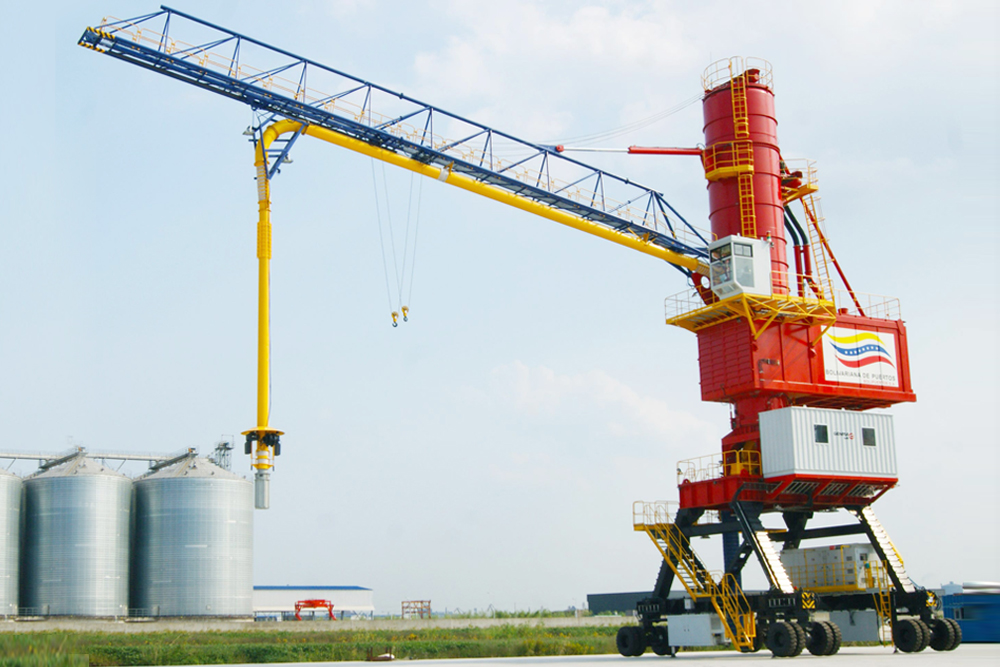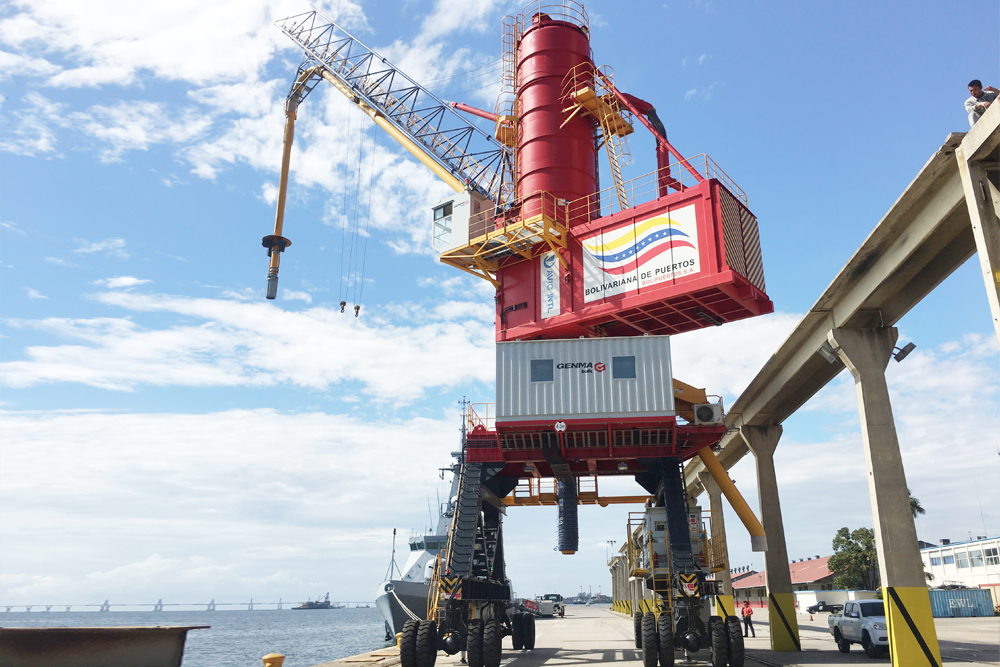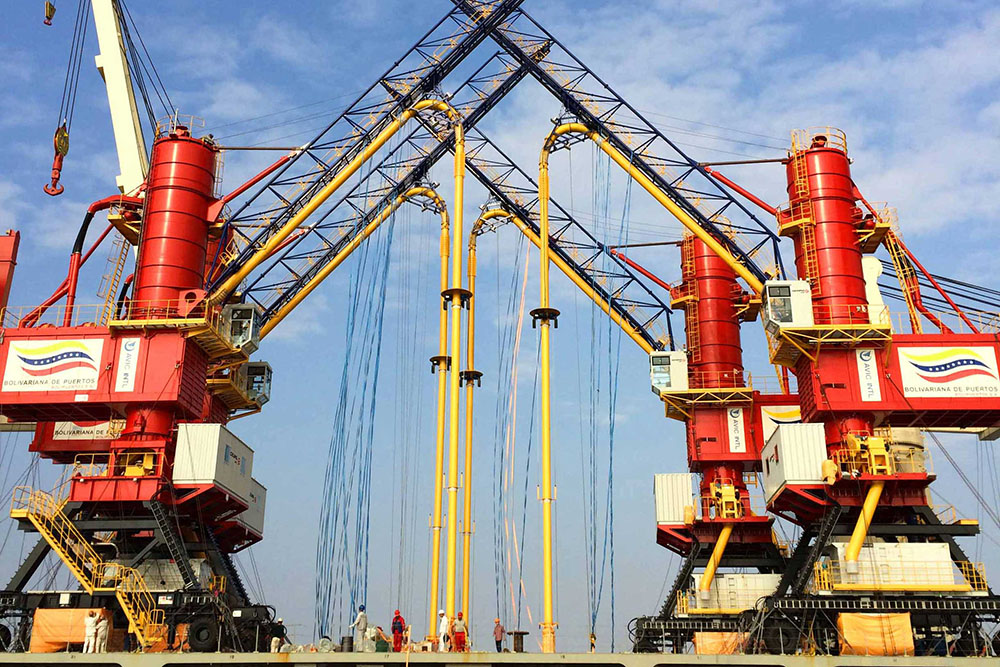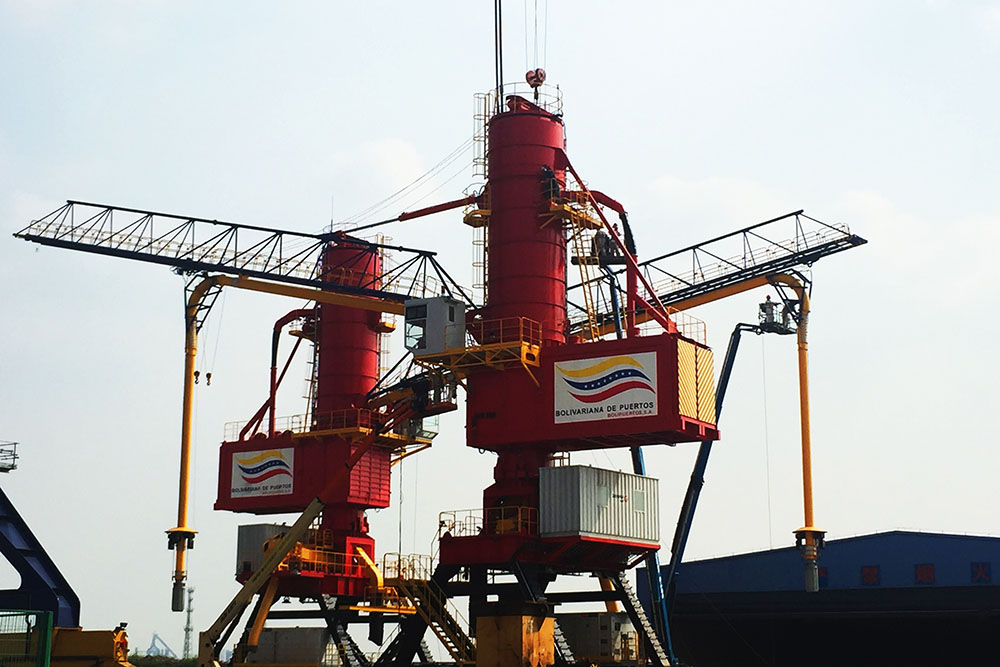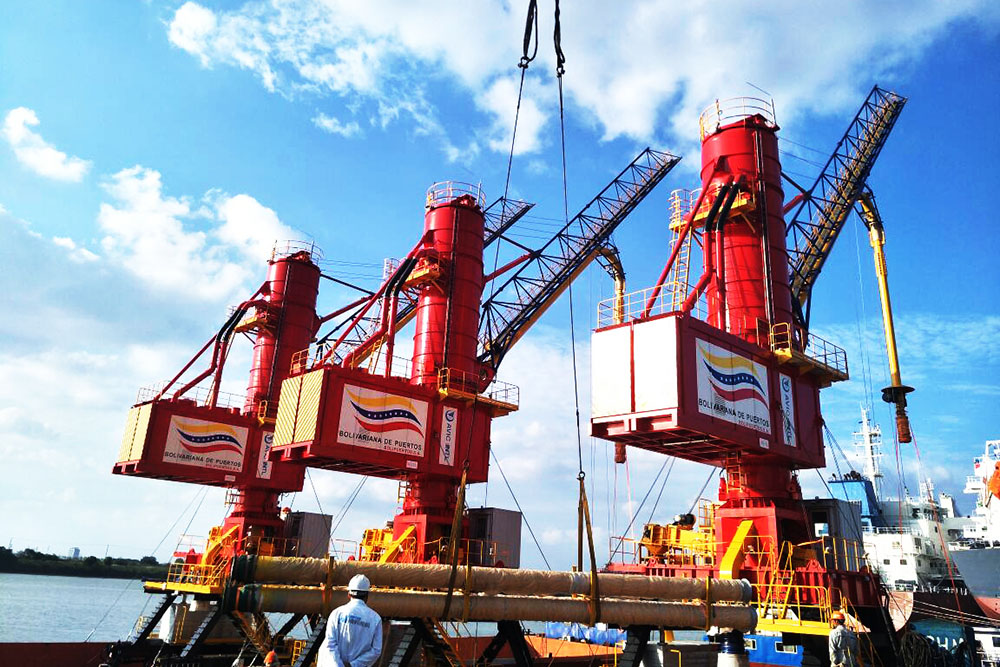 Pneumatic Ship Unloader
The GPU series designed for discharging of various bulk materials especially for the food sector but as well as for products from the power plant and aluminum industries.

Features
Reference
Testimonials
Details
Parameters
The most prominent advantage of GPU series is environmental, low noise and dust-free operation. The follow 2 pictures show the totally different working conditions under unloading with GPU series and traditional portal crane.
Unloading grain with traditional portal crane

Unloading grain with GPU series
Besides this, we can get more details about GPU through below features:
3 types undercarriages
Rail-type, fixed or steerable rubber tires can be selected based on your working condition.

Wide range of application
The GPU series can be widely used at different kind of vessels, from barges to panama or tankers.

Applicable to various cargos
Grain: wheat, rice, soybeans, corn and rapeseeds etc.
Powder: cement, mineral powder, fly ash and pulverized lime etc.
Special material: cement clinker, sulfur, aluminum, alumina, soda ash, salt, fertilizer, petrol coke and pulverized coal etc.

Multi-stage turbo blower, save nearly 30% energy
More than 30% energy can be saved, compare to the unloader with roots blower. Low noise and anti-fraying. Reliable operation with long life cycle.

Environmental
The noise is less than 80db within 10m. Dust-free through closed conveying, dedusting efficiency as high as 99.5% Obtain the environmental certification from Chinese government.

Local service team, quick response
For each project we will organize the service team of local people with expertise and rich experience. Local spare parts warehouse and quick response service team, no need to worry about the communication barriers and response speed.
End-user:

Puerto cabello port

Model No.:

GPU400

Capacity:

400TPH

Qty:

3

Undercarriage:

Tyre-type

Unloading cargo:

grain

More details

End-user:

Maracaibo port

Model No.:

GPU400

Capacity:

400TPH

Qty:

1

Undercarriage:

Tyre-type


Unloading cargo:

grain


More details

The equipment is usually customized and adapt to the client's working environment, which can unload all type of inland or oceangoing vessels and discharge directly onto conveyors, trucks or wagons.
The system is nearly dust-free by applying closed conveyor and aspiration systems. They are powered either directly by low voltage or medium voltage with on-board transformers to get the corresponding voltages. If this is not possible, diesel generators can be used.
The capacity range of the standard model is 80-600 TPH. Meanwhile, we can provide customized design solution for the customer.
Feedback form contact with us