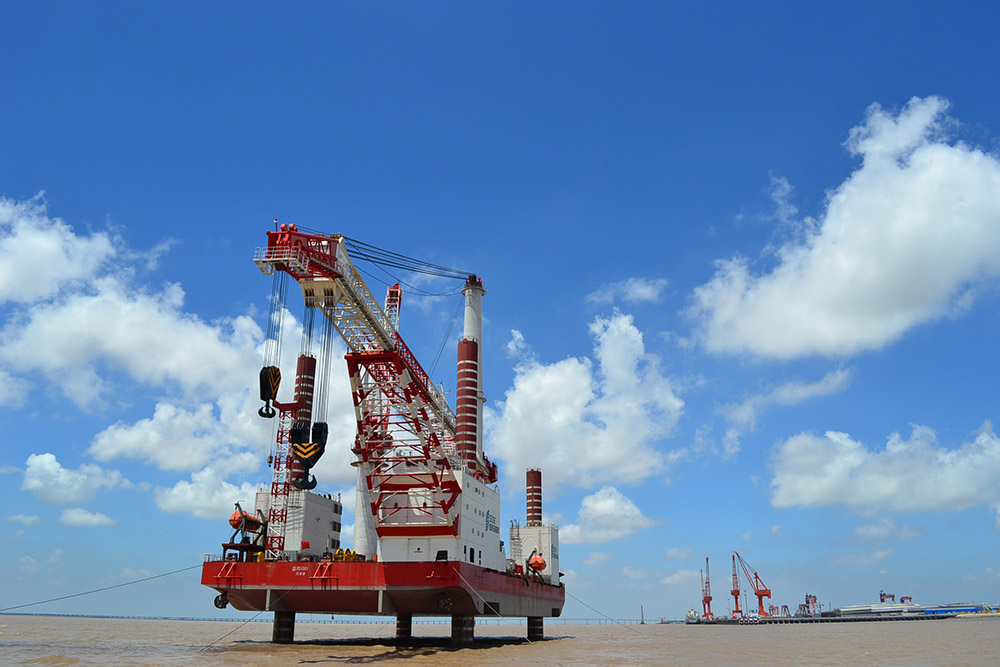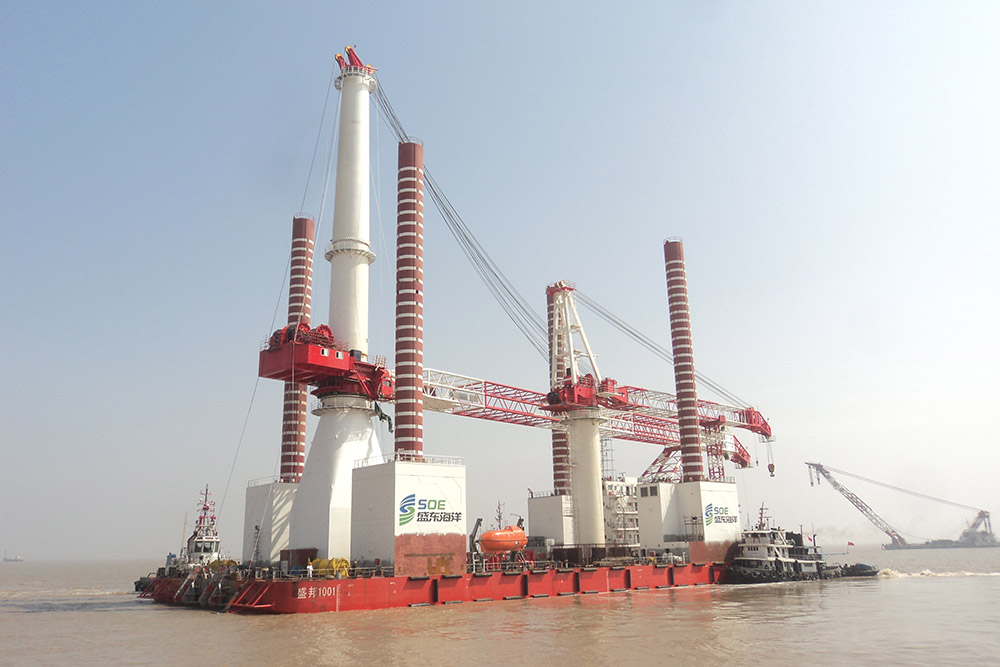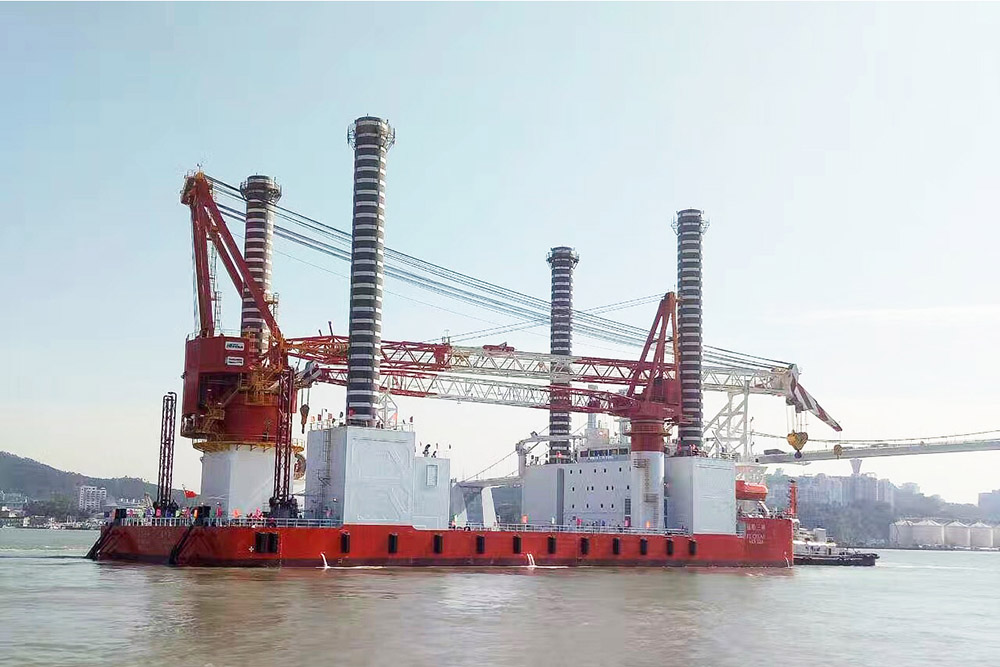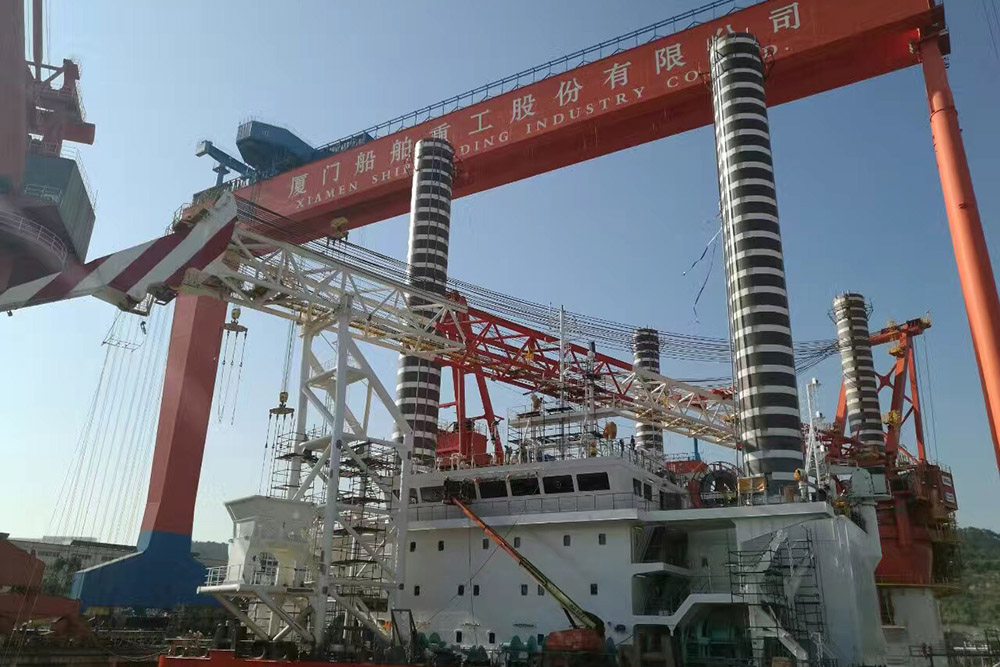 Jack Up System
Jack up system is to elevate wine power installation platforms. It prevents seawater's loading effects on platforms, and assures the platforms' stability and safety.

Details
Parameter
Feature
Case
Genma jack up system is mainly used in wind turbine installation platform, to avoid the seawater load acting on platform and ensure the safety and stability.

It can be designed and manufactured according to users' requirements.

Optional solutions: power - electric motor-hydraulic drive, diesel engine-hydraulic drive and variable-frequency drive.
Drive mode: pin or rack-and-pinion.
Movement mode: intermittent or continuous.
Structural form: shell leg or leg.

Design and manufacture conform to the latest international standards, norms and classification society norms. They have also obtained many classification society certificates, such as DNV, GL, ABS, LR, BV and CCS, etc.
Shell leg structure
Single pile: 6000t
Suitable water depth: 60m
Number of legs: 4-6
Drive mode: pin, rack-and-pinion
Movement mode: intermittent, continuous

Leg structure
Single pile: 3000t
Suitable water depth: 120m
Number of legs: 3-6
Movement mode: continuous
•Convenient floating, greatly stable operation, strong water depth adaptability, and strong ocean environment adaptability.
•Finite element mechanics analysis on the structure. Used ultra-strong materials for manufacturing to assure optimized products.
•Advanced and precise electrical system.
•Highly effective and reliable hydraulic system.
•24-hour constant temperature (controllable temperature) spraying workshop to assure products' corrosion resistance and quality.
•Whole-machine process (large digital control boring and milling machines, vertical lathes and gantry milling, etc.) to assure processing precision.
•Strict and traceable process control (traceable raw materials and whole-process inspections) to assure product quality.
Client: Xiamen Shipbuilding Industries Co.ltd
Quantity:2

Client: China Huadian Corporation LTD
Quantity: 1

Client: Nantong Shengdong Offshore Engineer Co., Ltd
Quantity: 1

Client: Hengtong huaxi ocean engineering co. LTD.
Quantity: 1
Feedback form contact with us